Get Your 2018 Holiday Planner!
I can't believe the holiday season will be here in the blink of an eye! Are you ready?
If you are like me, you vow every year to plan ahead and prepare. But guess what? This year I am doing just that!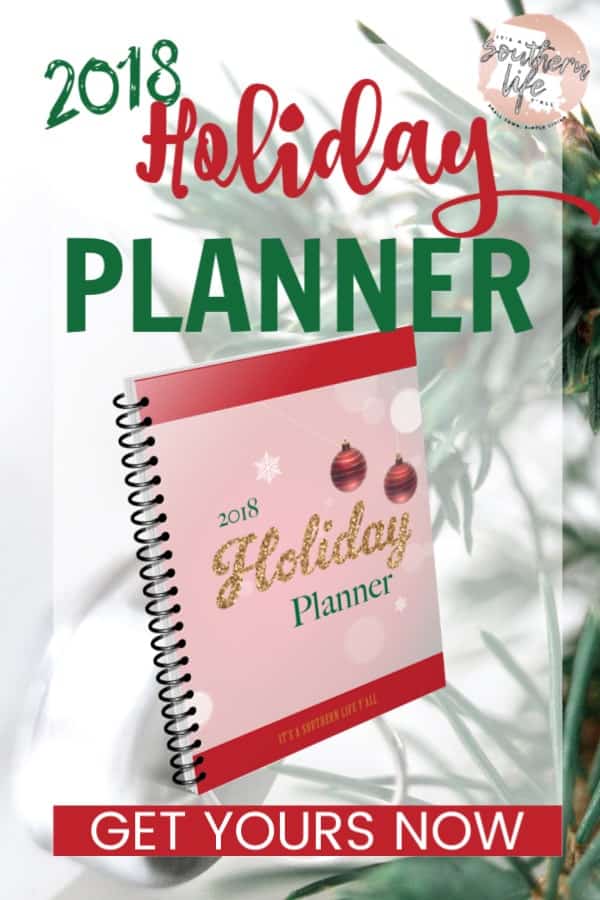 I am planning ahead so that I can actually enjoy the season with my family and friends instead of making 9 trips to the grocery store the day before Thanksgiving or heading out to brave the crowds on Christmas Eve!
I have a few friends (I won't name names) that have ALREADY completed their Christmas gift buying and even have everything wrapped. Well, I will NEVER be that person but I can be the person that starts NOW with an organized plan.
That's why I created my first ever HOLIDAY PLANNER!
If you keep up with my blog, you already know I'm all about organization and planning–because to me, this is the main ingredient to having a stress-free and productive life!
With that being said, I am HAPPY to announce the 2018 It's a Southern Life Y'all Holiday Planner is NOW available with instant downloads!
60 pages to help you organize your holidays.
My Holiday Planner is here to help organize your (and my) holiday season. Use the planner to set your priorities, stay in control of your holiday budget, organize your schedule, plan your menus, prepare your gift lists, and so much more!
In the planner, you will also find recipes for holiday cocktails, hot chocolate, and desserts!
Cocktail recipes to help you have that HOLIDAY CHEER!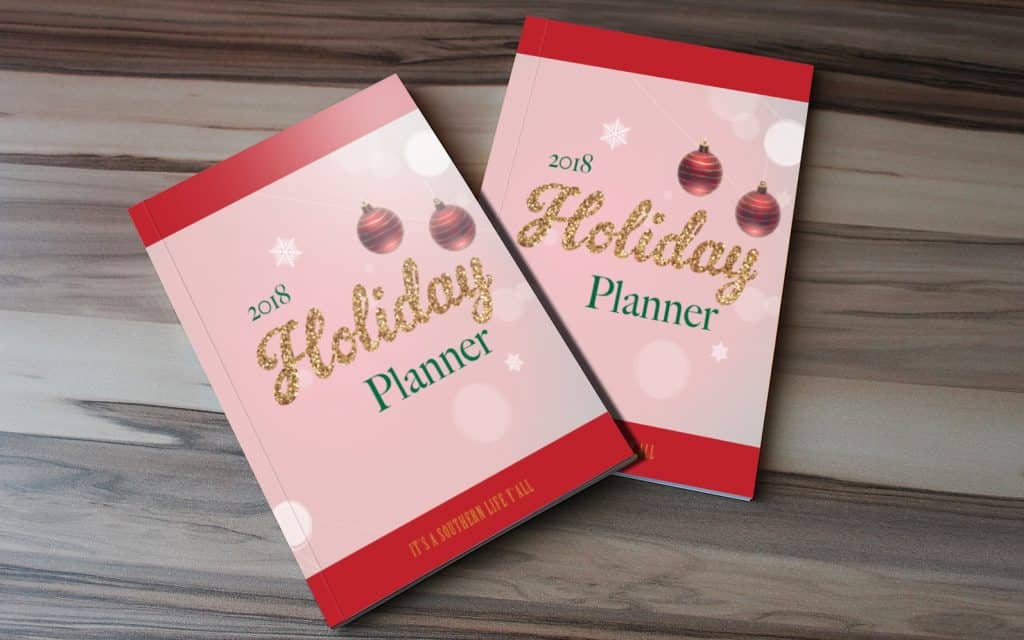 I have even included my Grandma Lessie's old-fashioned Date Loaf Candy recipe. This is a family favorite of ours.
Ready to shop til you drop? This planner includes shopping plans for Black Friday, Small Business Saturday, and Cyber Monday!
This planner has it ALL…including custom designed Christmas cards, gift tags, and cute printables! EVERYTHING I could think of to make the holiday season easier is right here at your fingertips!
It's my lifesaver this year. With this handy tool, I know I won't need to make a mad dash to the store to grab a last minute ANYTHING!
Don't just dream of a stress-free holiday, make it happen with the 2018 It's a Southern Life Y'all Holiday Planner.
Share the love by pinning this post to Pinterest.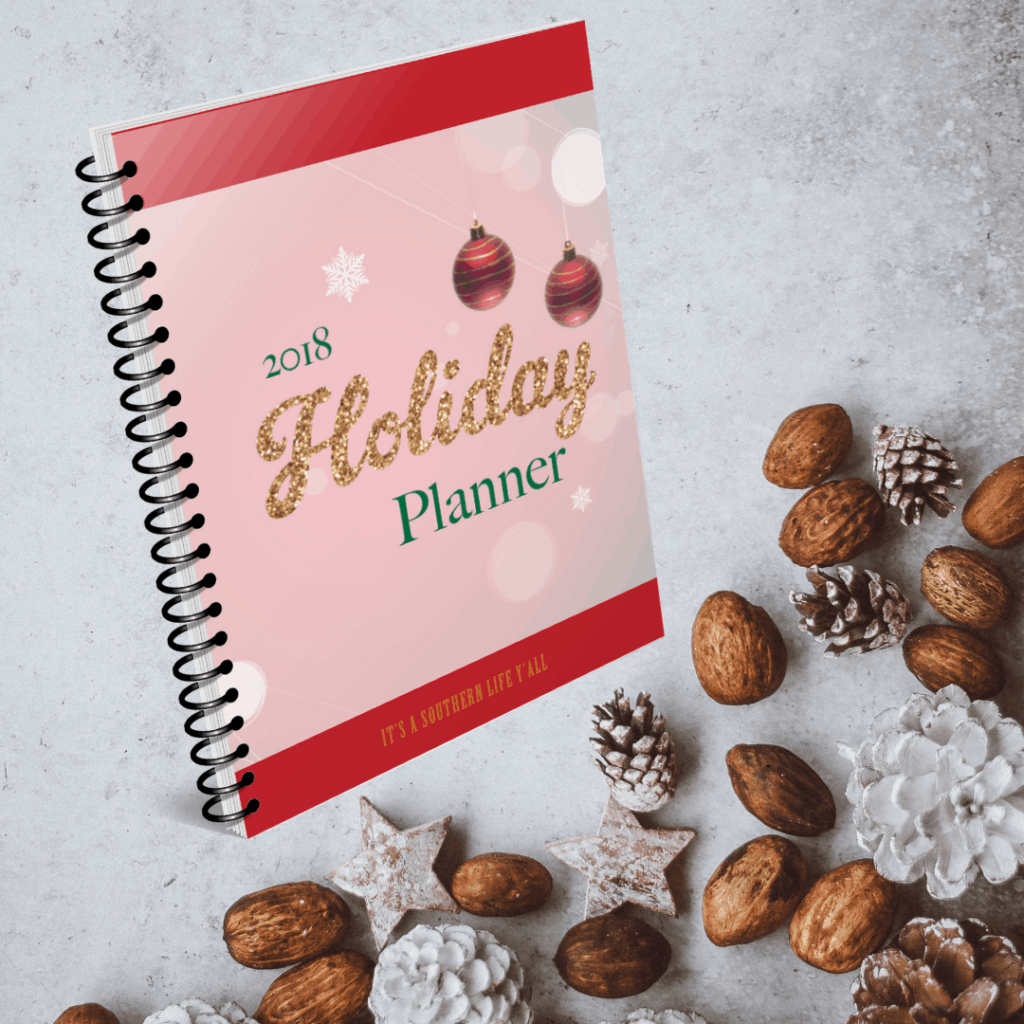 GET YOUR MERRY ON!
AND stay stress-free and organized this holiday season when you grab your copy of the 2018 Holiday Planner!