Amazing DIY Ideas to Help Decorate Your Porch for Fall
Happy Fall Y'all! I say that with excitement even though our South Louisiana temps are still scorching hot. Although our summer break is ALWAYS too short, here we have entered what we affectionately call SUMMER PART DEUX! In spite of the warm weather, I have compiled a few Amazing DIY Ideas to Help Decorate Your Porch for Fall.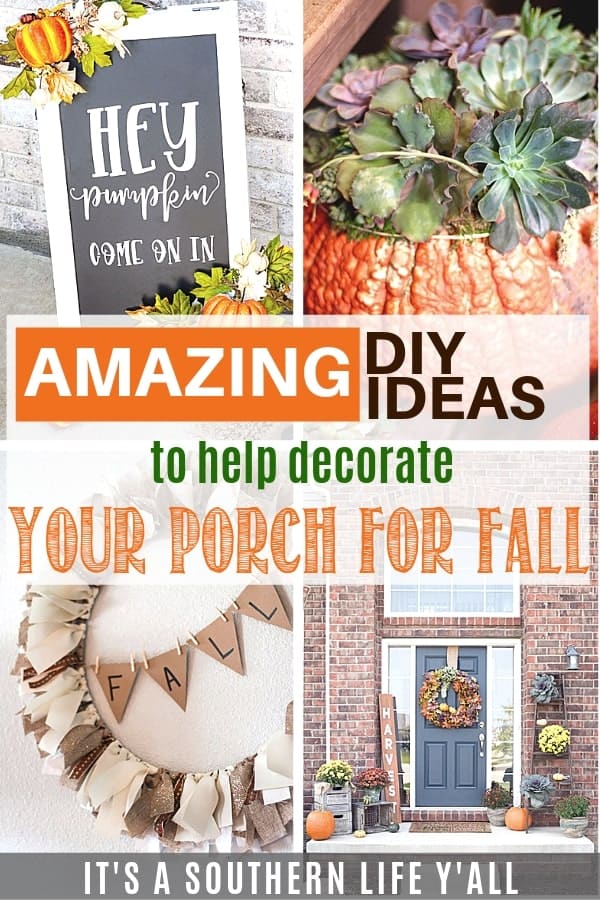 This post may contain affiliate links. What does that mean to you? Well, if you click on a product and make a purchase, I may receive some compensation at NO charge to you. If you want to read the boring stuff from my full disclosure can be found here.)
Here in South Louisiana, we do not experience a REAL fall season. Our foliage doesn't delight us with vibrant colors and we consider temperatures in the 80 range cool weather at this time. BUT–that doesn't stop us from decorating for the season! In fact, many of my friends love posting their fall exterior decorating ideas with the hashtag #toosoon following.
But now that it is OFFICIALLY fall, it is definitely not too soon to decorate your porch for fall!
To get me in the "fall" mood, I decided to reach out to some of my blogger friends to round up their best DIY ideas. I know these pretty ideas have inspired me and hope they will also serve as inspiration for you to decorate your porch for fall.
For more info or instructions on how to do any of these projects, you can click on the link below each of the images.
Rustic Fall Front Porch
This rustic fall themed front porch combines using inexpensive, traditional, and nontraditional decor items. I don't think I would have ever thought of adorning my fall porch with ornamental kale, but it is really beautiful! Brittany also has a separate post with instructions on creating the adorable orange HARVEST sign.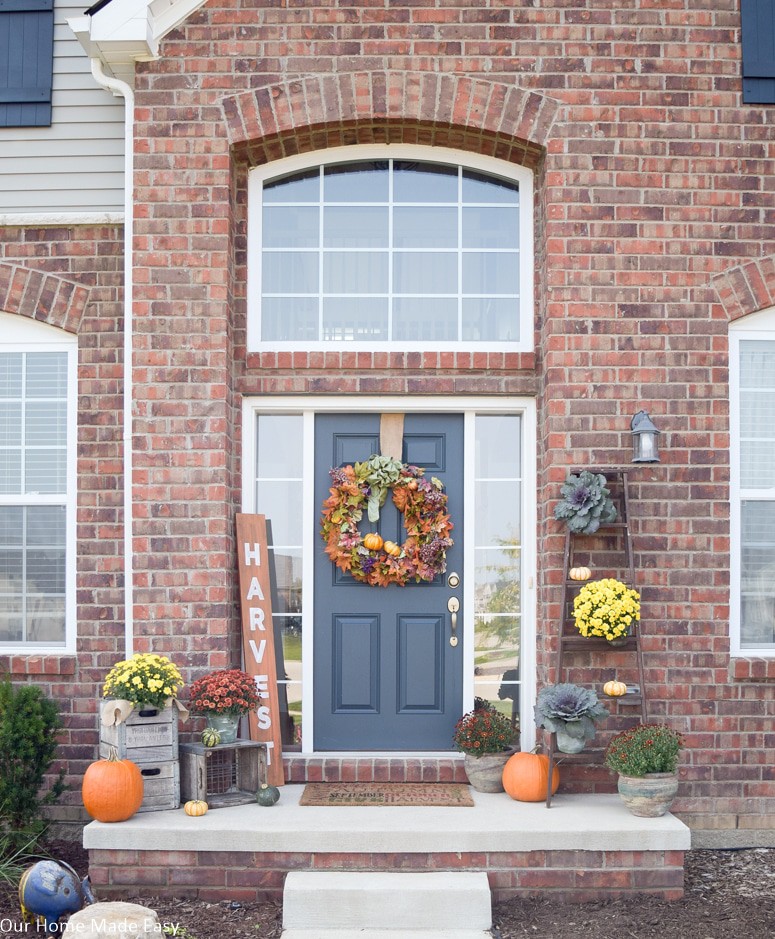 Source: Our Home Made Easy
Shabby Chic Happy Fall Pumpkin Door Hanger
This cute door hanger will give your fall decor a pop of unexpected color. But if you are the traditional type, a simple modification of color is a breeze when you create this fun and easy project.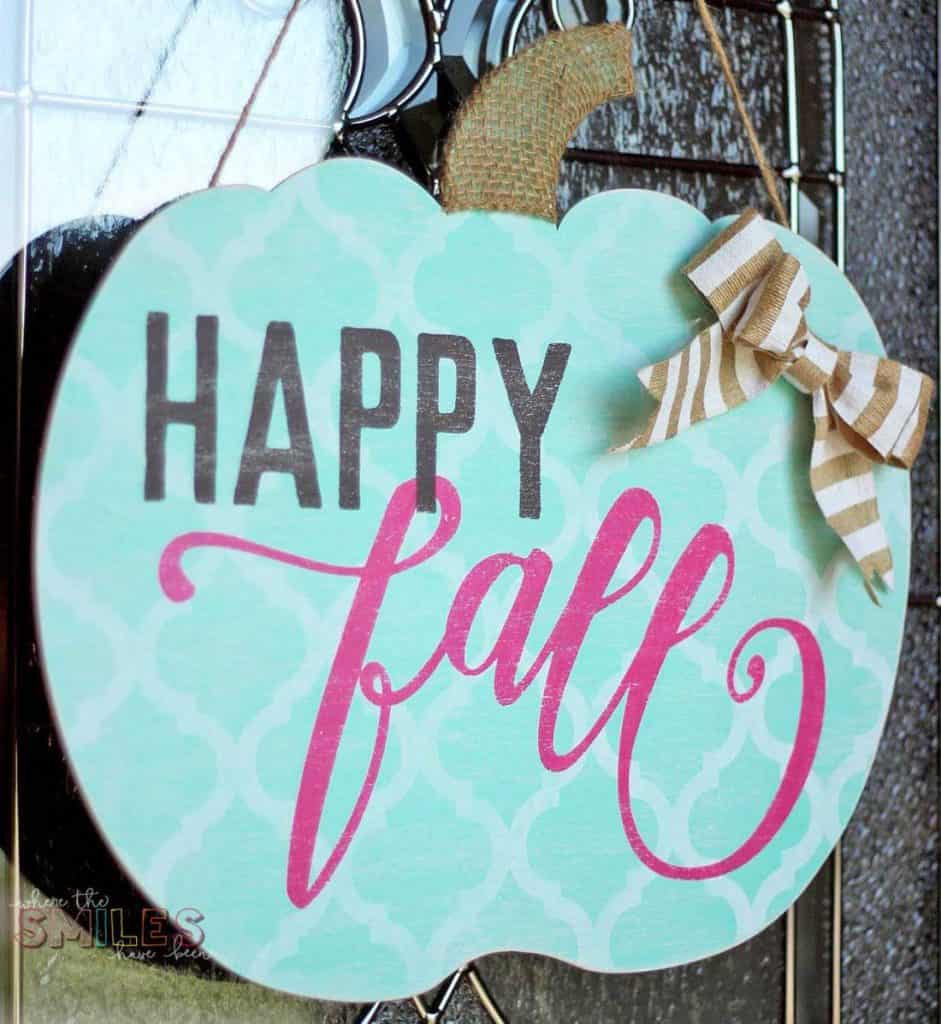 Source: Where The Smiles Have Been
Fall Succulent Topped Pumpkins
Seriously! How gorgeous are these? If you are like me, you are succulent OBSESSED and will need these not only to adorn your porch but as indoor decorations too!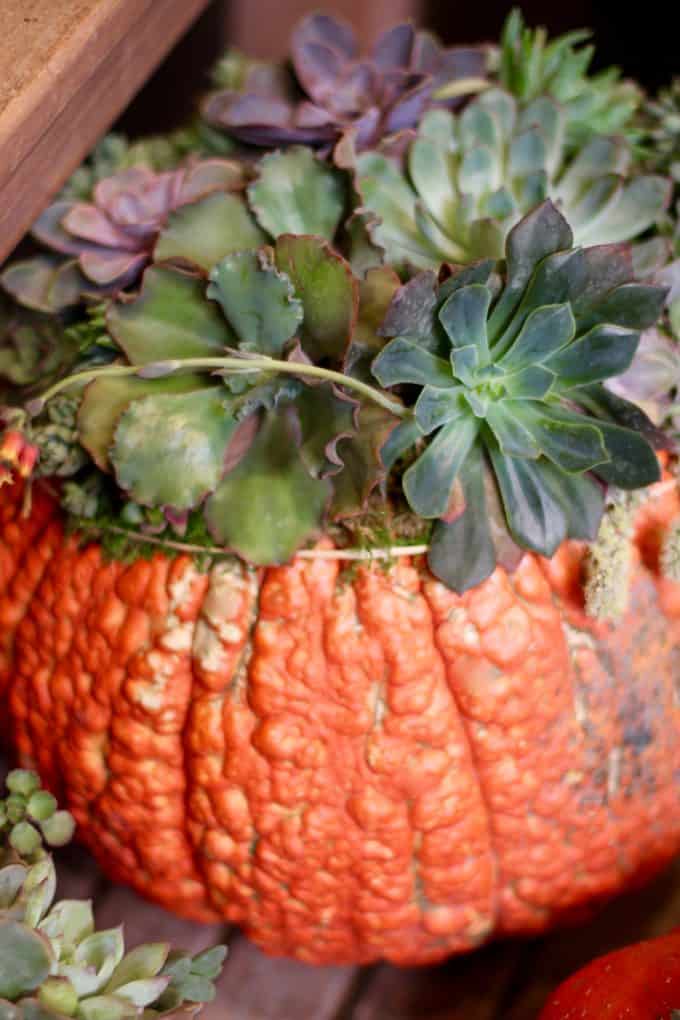 Source: Delicious Table
Fall Pumpkin Chalkboard Sign
I love a pretty chalkboard! This cute chalkboard would be a wonderful addition to your front porch to welcome visitors and can be incorporated into a multitude of porch decor designs.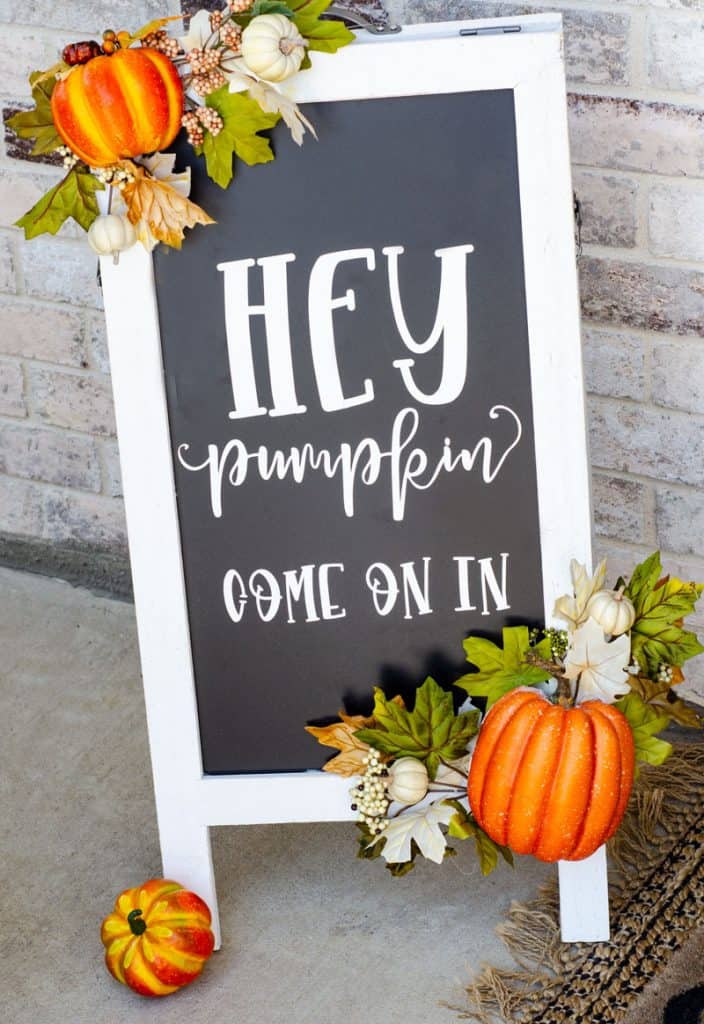 Source: Love the Day
DIY Fall Ribbon Wreath
Create this beautiful wreath with craft supplies found easily at WalMart. This step-by-step guide walks you easily through the process of creating this fun festive wreath and pennant banner.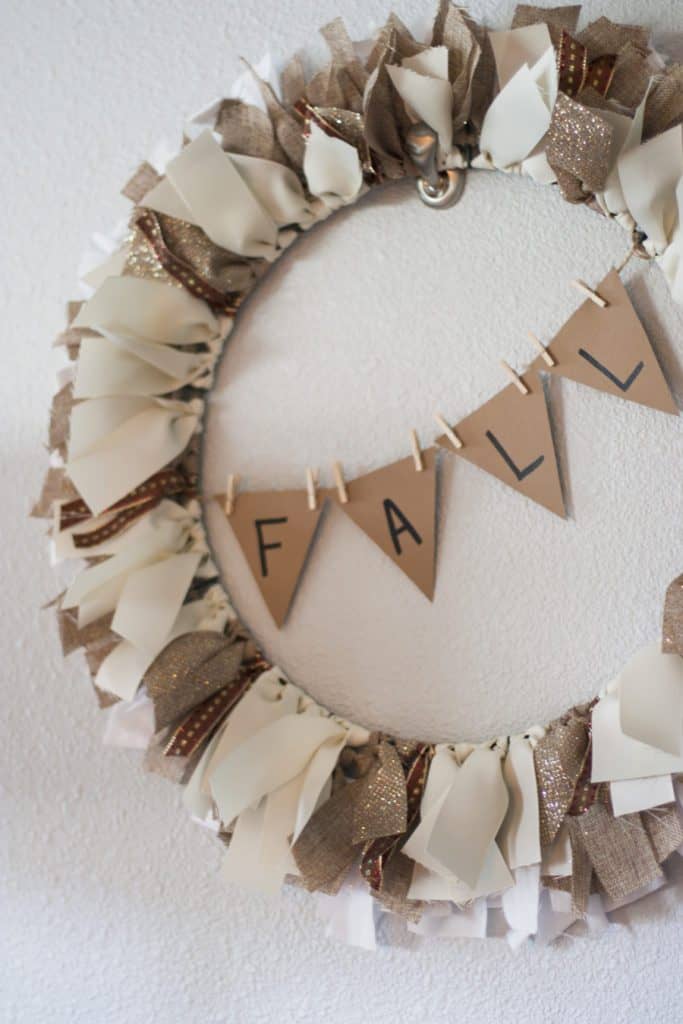 Source: Small Stuff Counts
Orange Berry Stem Wreath
This sweet wreath is super easy to make. Make it a project with the kids and see them beam with pride when the compliments happen.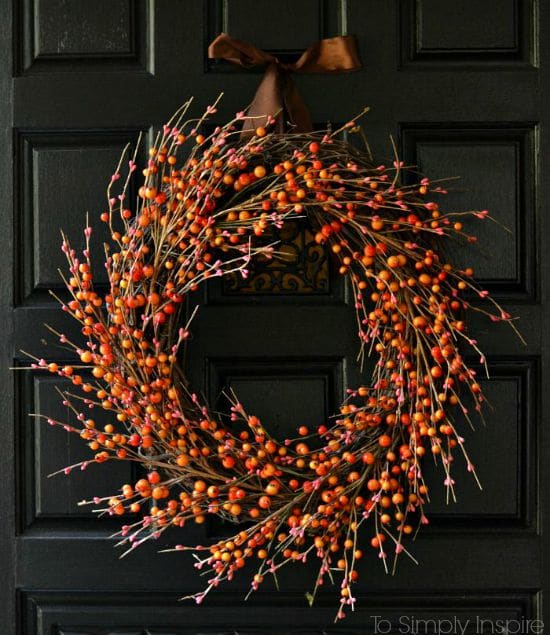 Source: To Simply Inspire
Fall Welcome Doormat
If you are looking for something simple and easy to do, try your hand at creating your own welcome mat. If you have priced similar items you know they cost a pretty penny, but creating your own is an inexpensive alternative.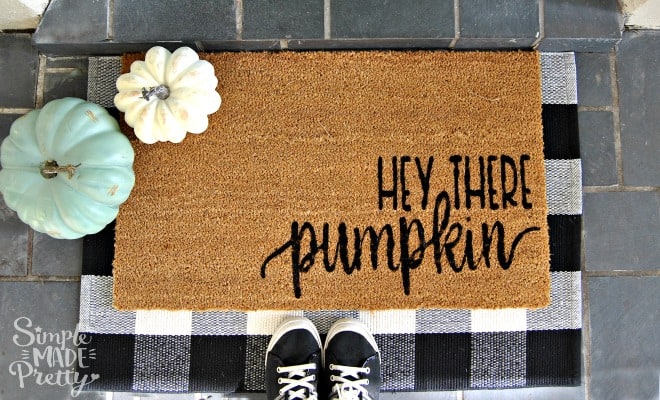 Source: Simple Made Pretty
Thankful and Blessed Fall Wreath | Dollar Tree DIY
Who says it's expensive to craft? This whimsical fall wreath is quick and easy AND made completely with Dollar Tree finds!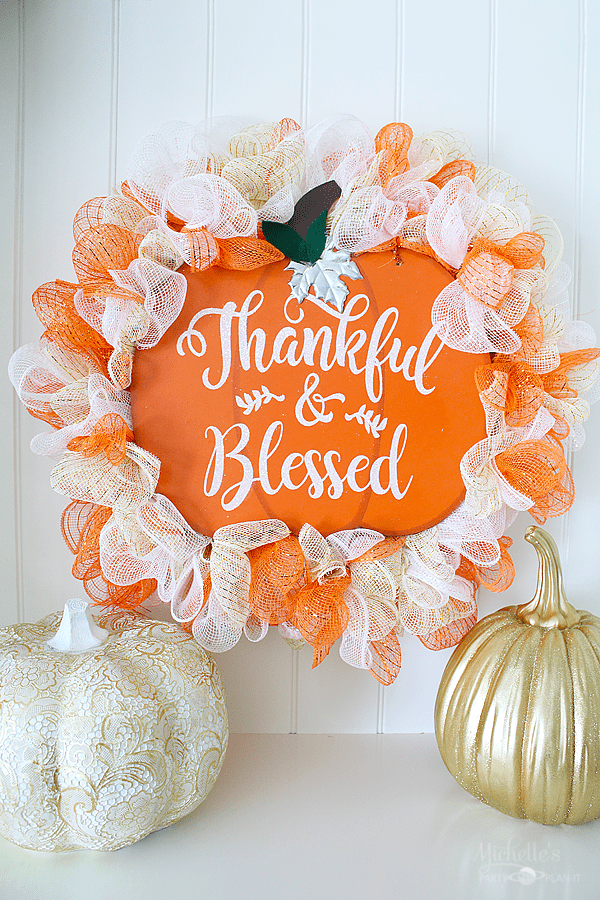 Source: Michelle's Party Plan-It
Enjoyed this roundup of Amazing DIY Ideas to Help Decorate your Porch for Fall? Then save it for later!
If you found some ideas to decorate your front porch this fall and want to get back to this post of DIY fall porch decorating ideas later, save it to your fall decor board on Pinterest!
What are some favorite ways you like to decorate your porch or patio for Fall? Share in a comment below!