If you haven't noticed yet, I'm from the deep south, the bayou country of Louisiana. After Christmas, it's Mardi Gras season here and poor Valentine's Day is an afterthought. When the Christmas decorations are packed away, the purple, green, and gold of our season adorn not only our wardrobe but also our homes. Let's face it, who doesn't like to laissez les bon temps rouler (let the good times roll)!
I like to break from the norm so this year I decided to do a little Valentine crafting and create these adorable yarn wrapped hearts.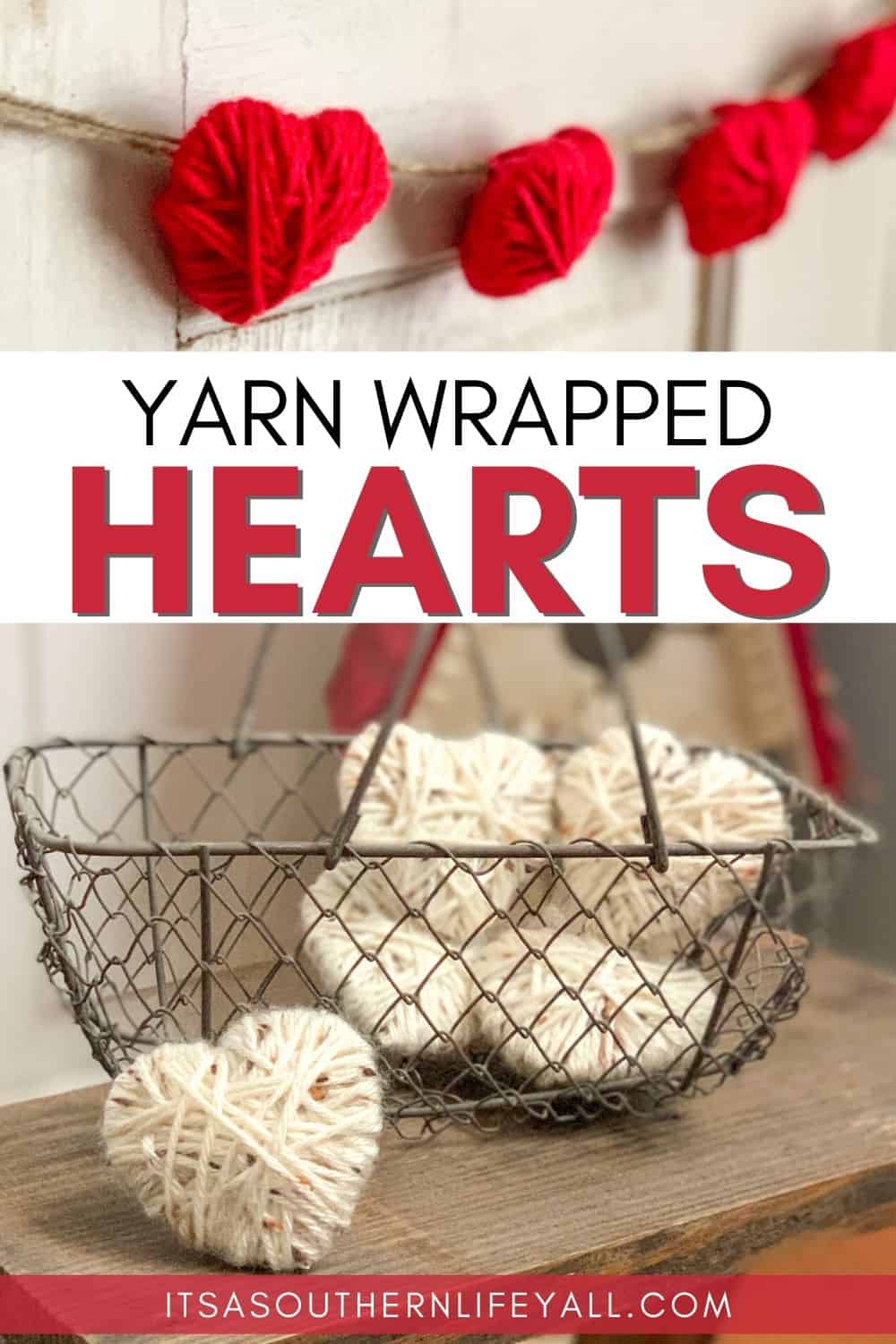 (This post may contain affiliate links. What does that mean to you? Well, if you click on a product and make a purchase, I may receive some compensation at NO charge to you. If you want to read the boring stuff, my full disclosure can be found here.)
But who says these are ONLY for Valentine's Day? These cuties can stay out year-round or used as simple little touches to gift wrapping.
I love simply wrapped gifts and love to add a single pom, heart, or even a tassel to the gift with just a few wraps of yarn.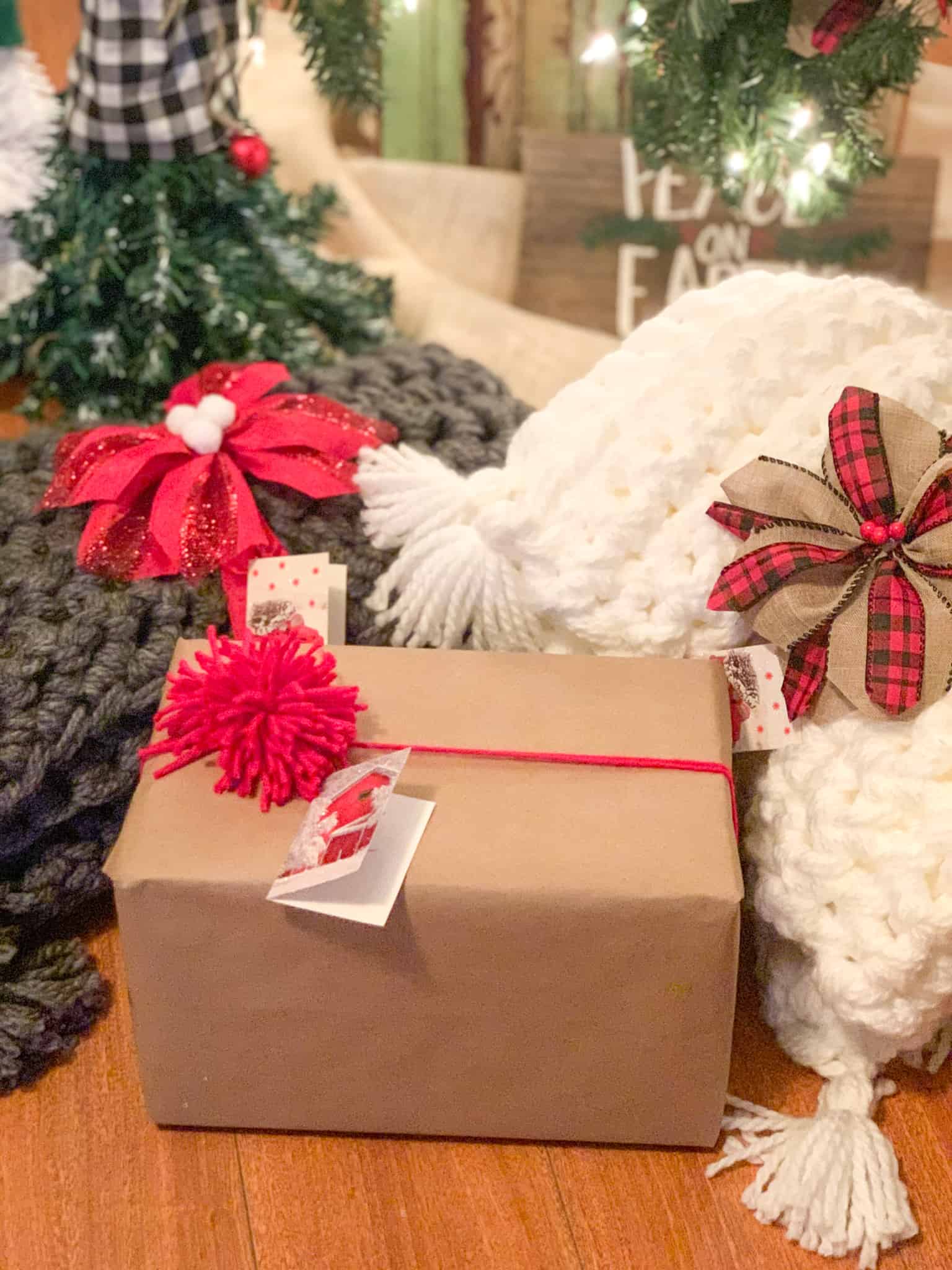 If you are interested in the flowers in the picture, you can find my complete tutorial on making Ribbon Poinsettias HERE.
These little cuties are so easy to make that you can whip up a ton in no time for garlands, to place in baskets, and add to gifts. Your options are limitless.
Supplies:
Cardboard or cardstock (I used an old file folder)
Yarn – any thickness will do. In fact, I used a 4 (the red) and a 5 (the neutral textured).
Tape – any tape will work
How To Make Yarn Wrapped Hearts
Draw and cut out your heart shape.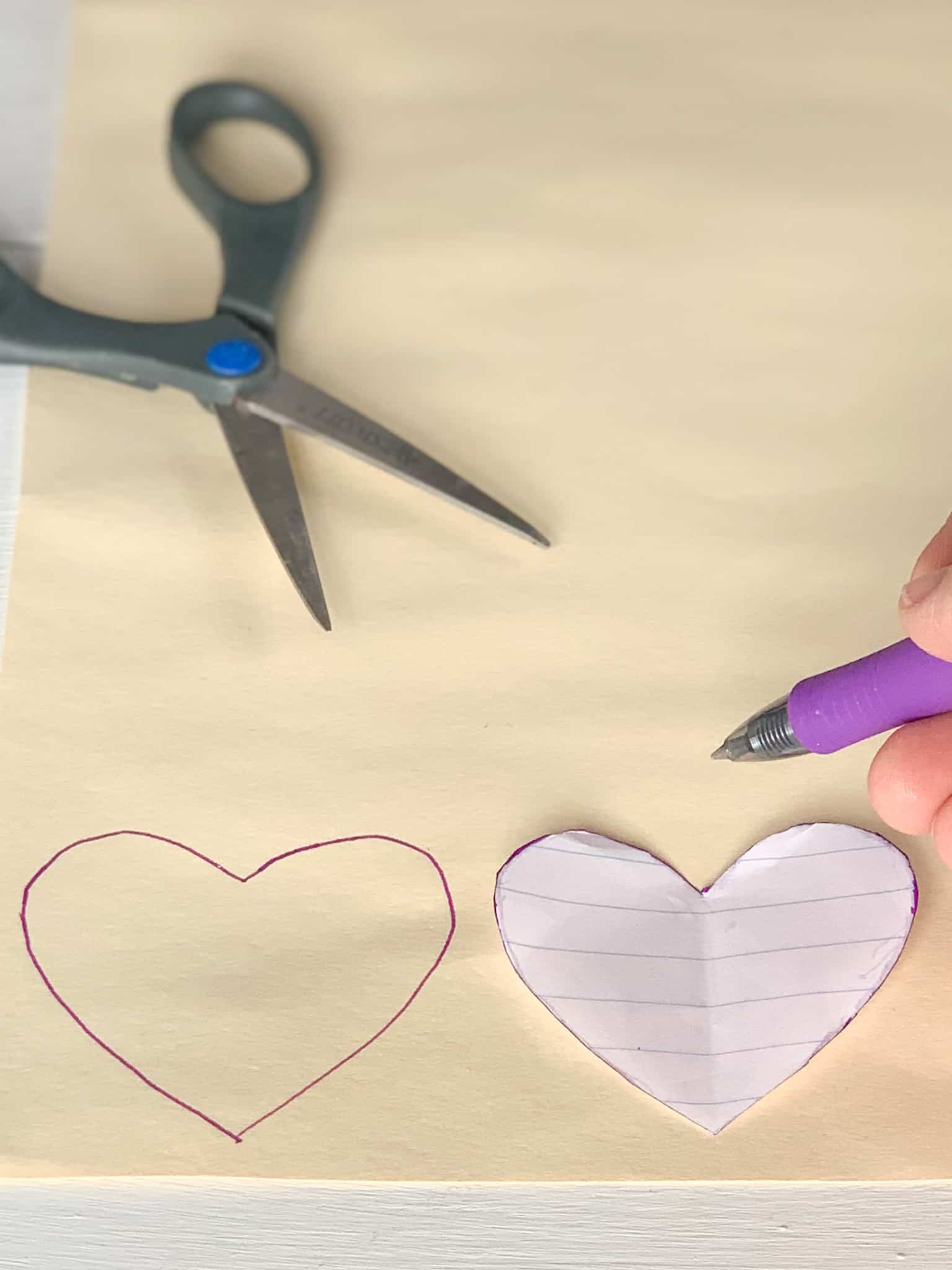 As you can see, I grabbed my trusty notebook paper to scetch out a heart. Don't worry about being perfect as these will be covered by the yarn. As you can see, I used an old file folder but recycled cardboard would work as well.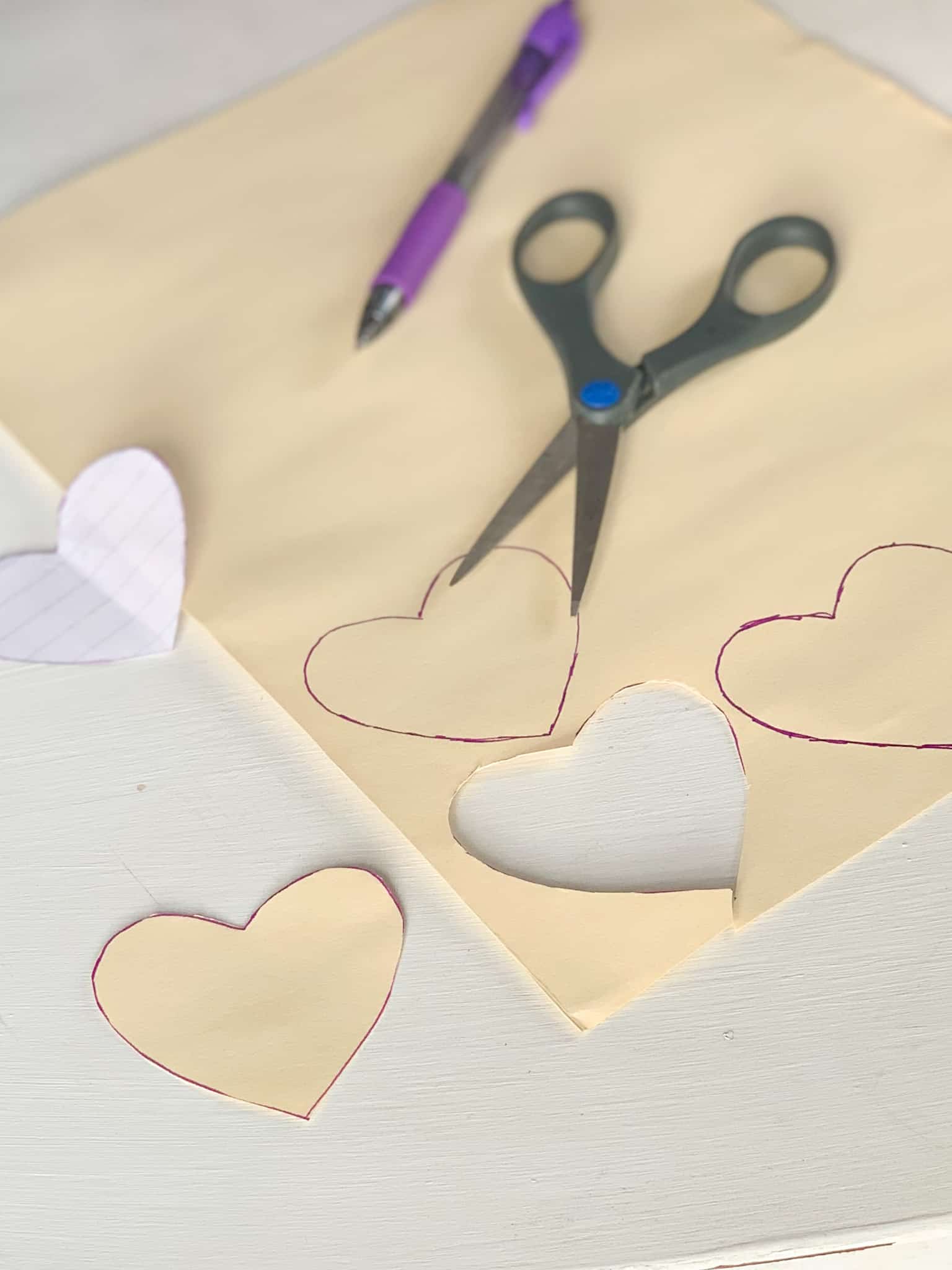 Place a small piece of tape to secure the end of the yarn to your heart shape.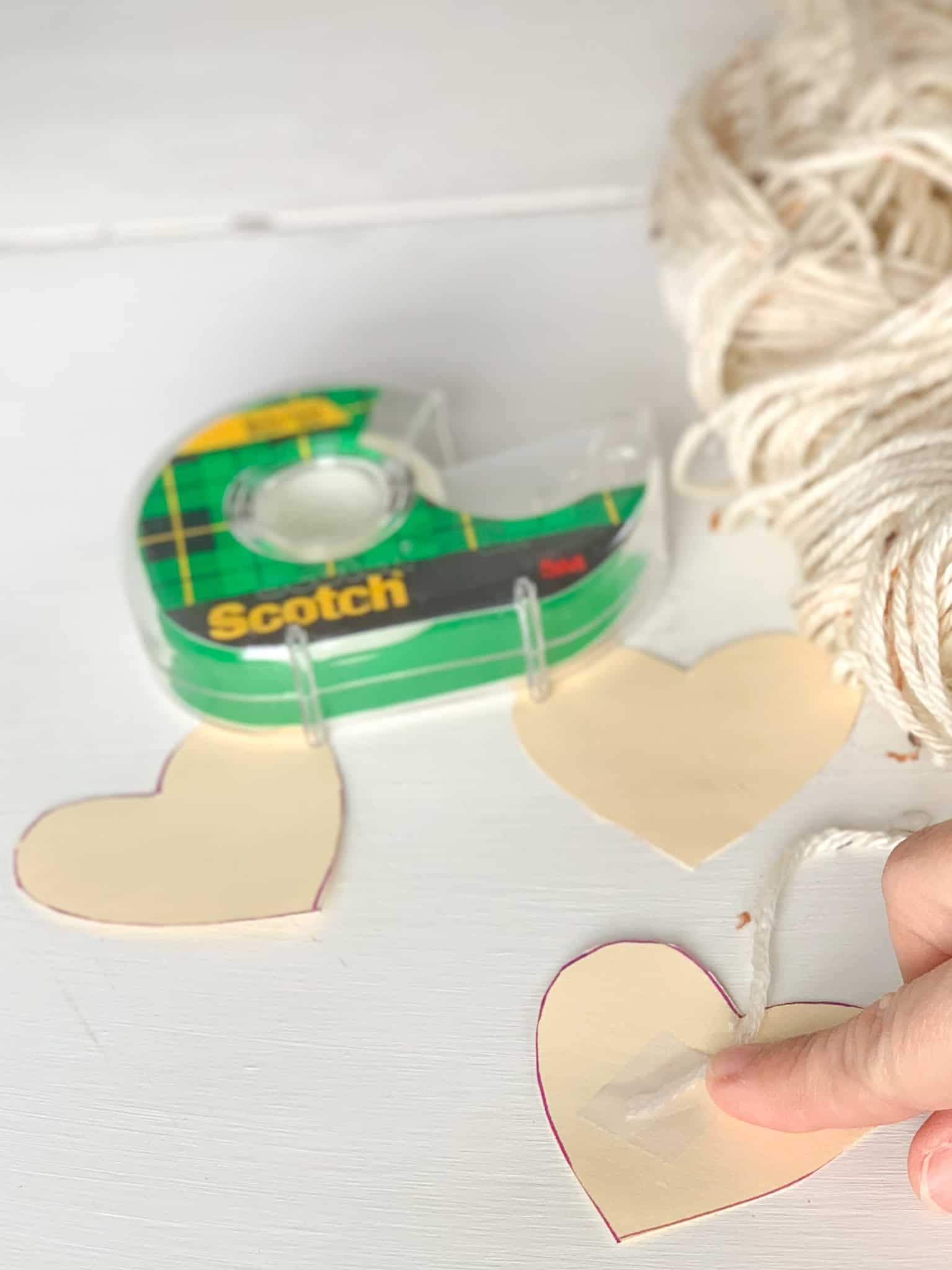 Wrap yarn randomly around the heart shape. Continue until the cardboard is completely covered and the thickness you desire.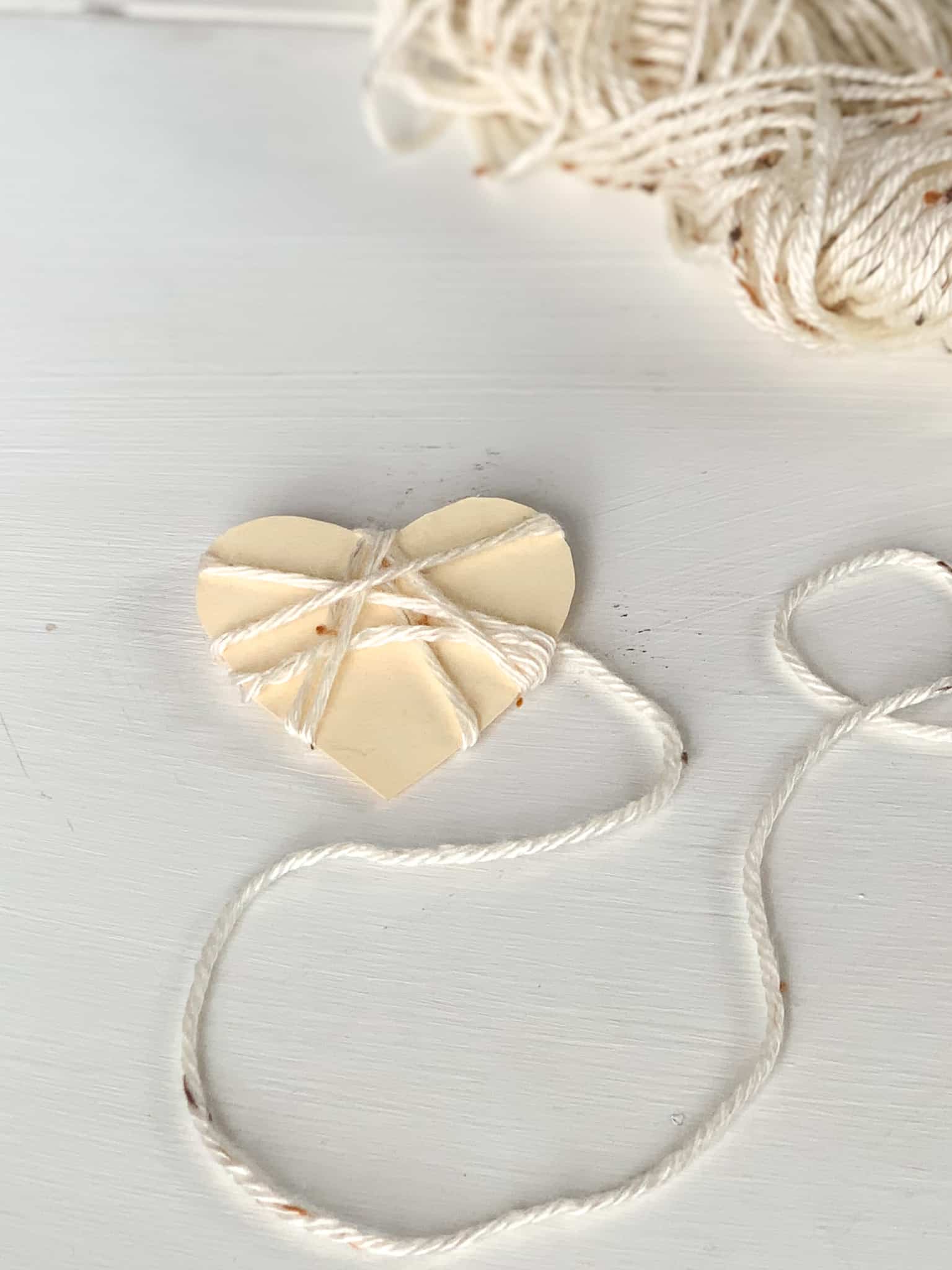 Cut off yarn and tie off to secure the end.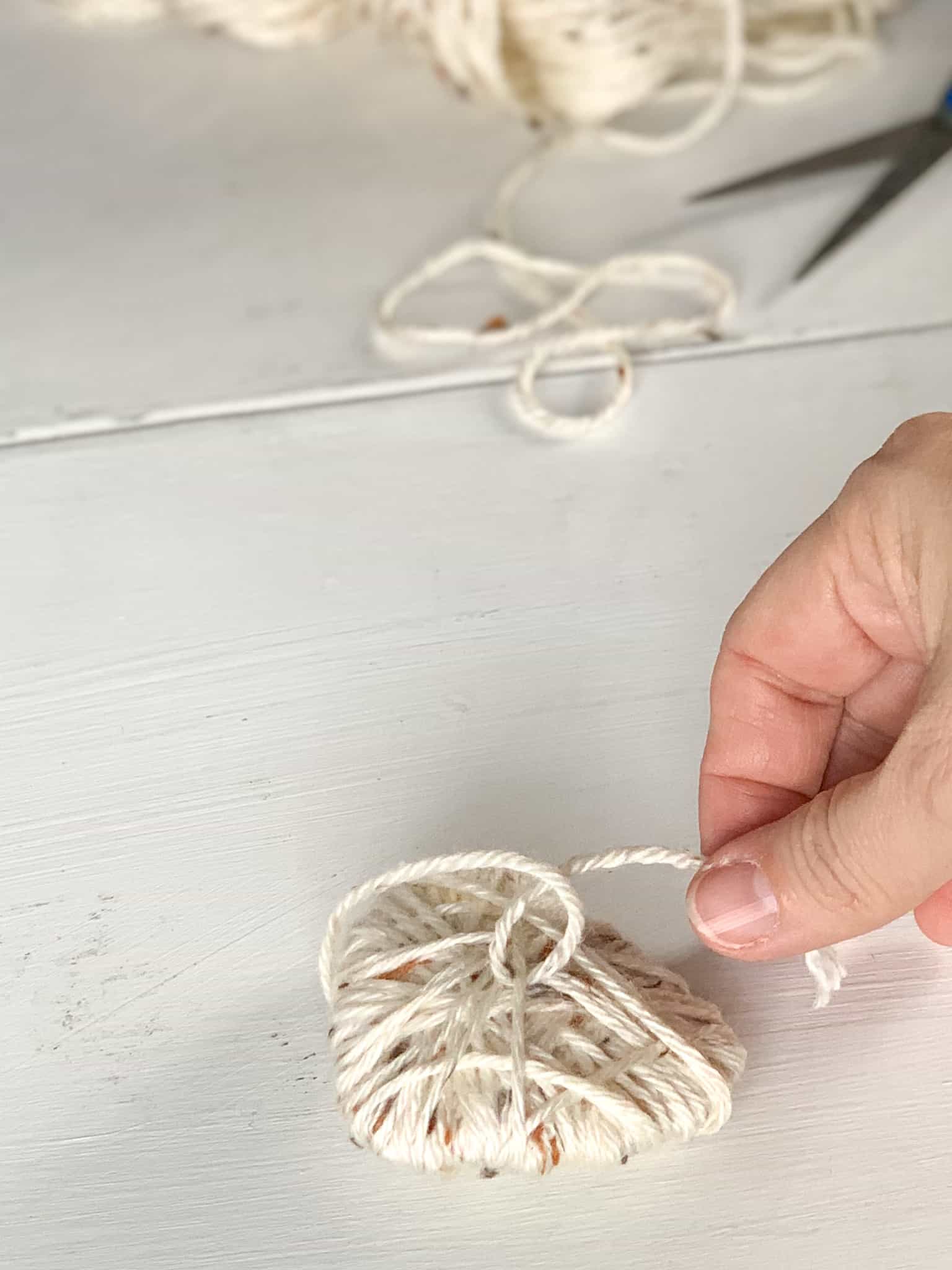 Cut off the excess length of yarn.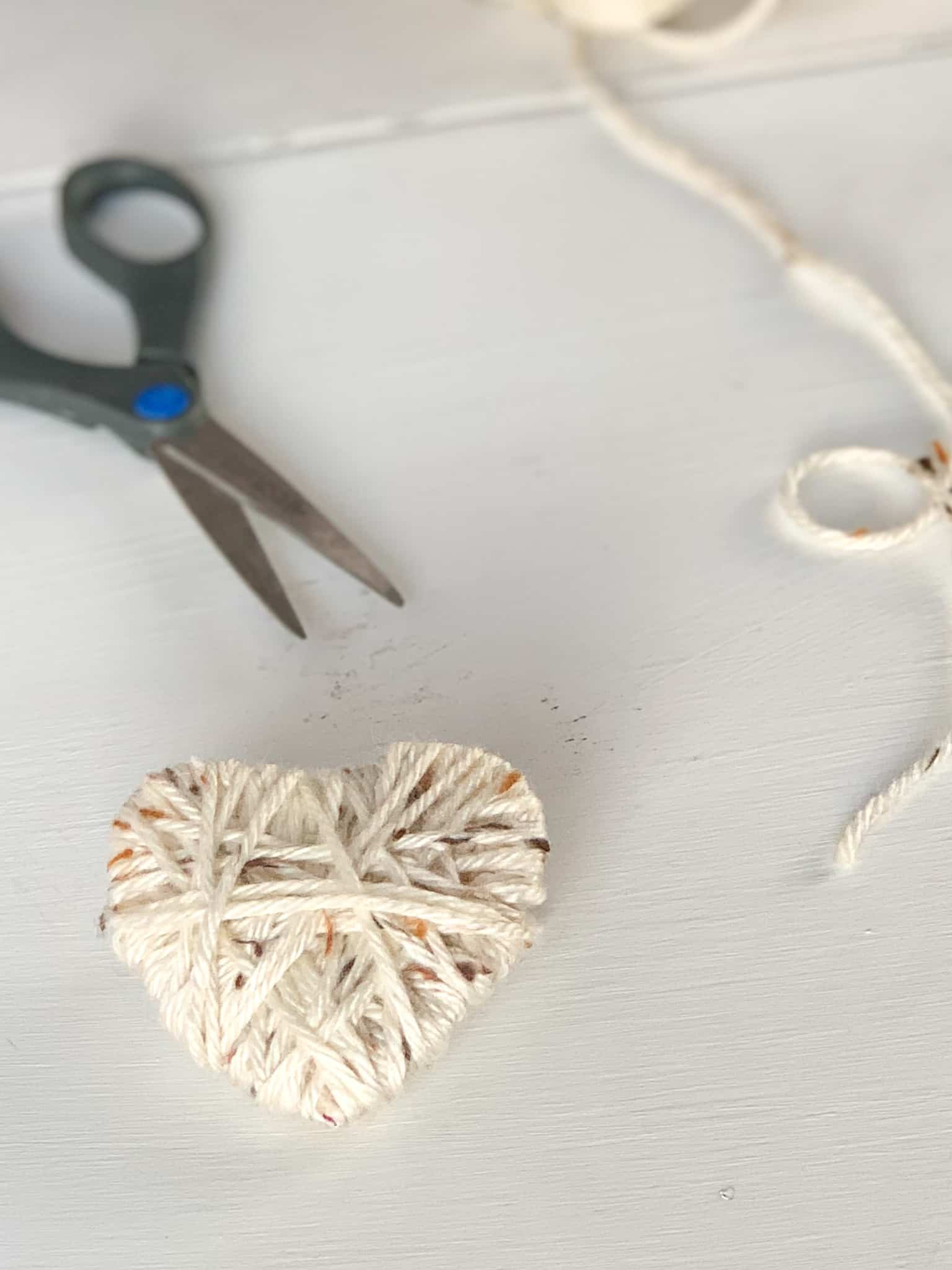 And that's a WRAP!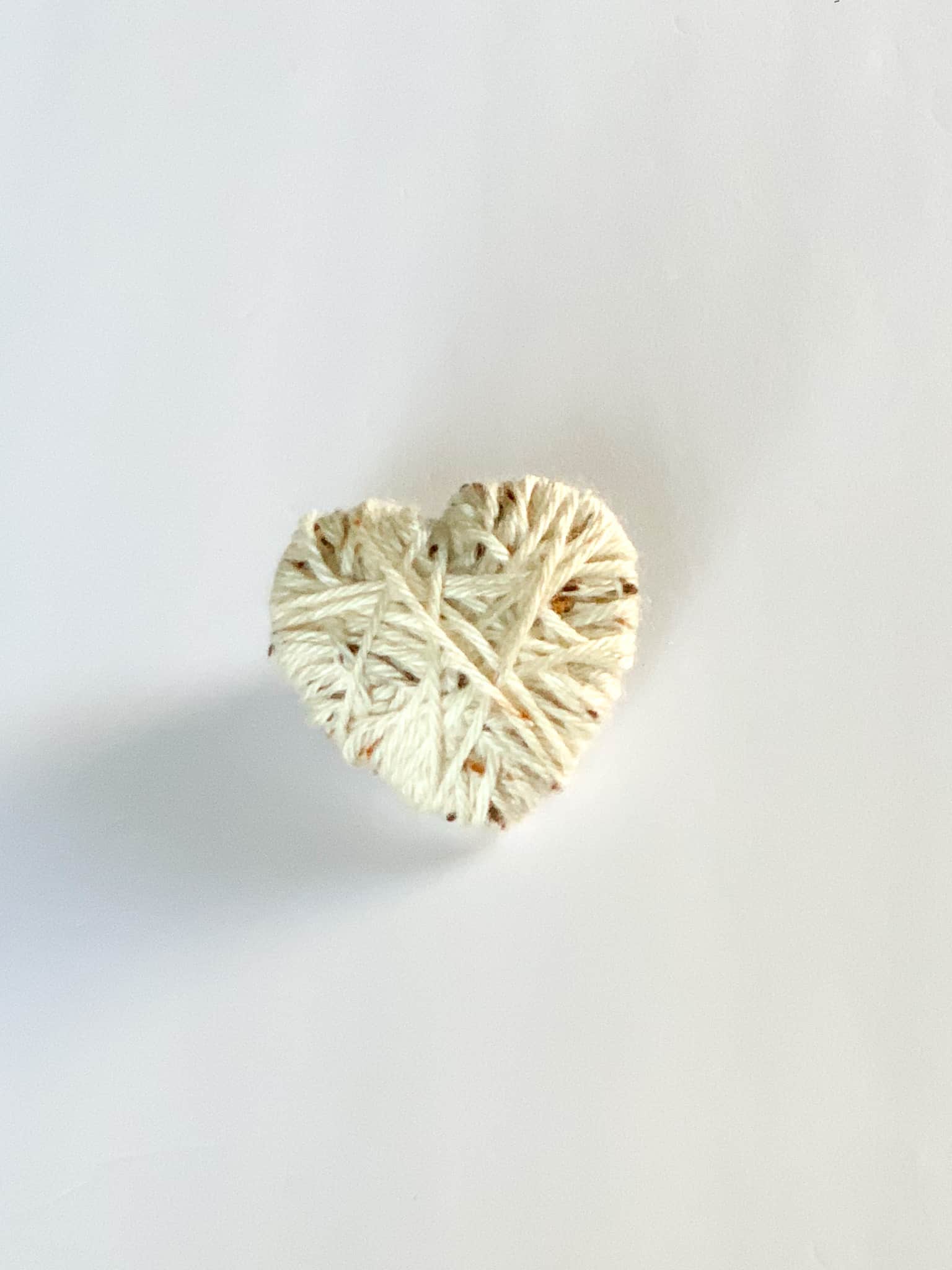 String jute or yarn through the wrapped yarn and create an adorable garland.