2019 Planner Printable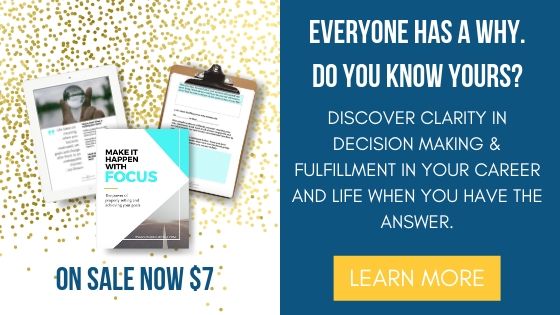 Are you ready to plan your days effectively? My 2019 Planner printable will help you organize your time, crush your goals, and do so much more!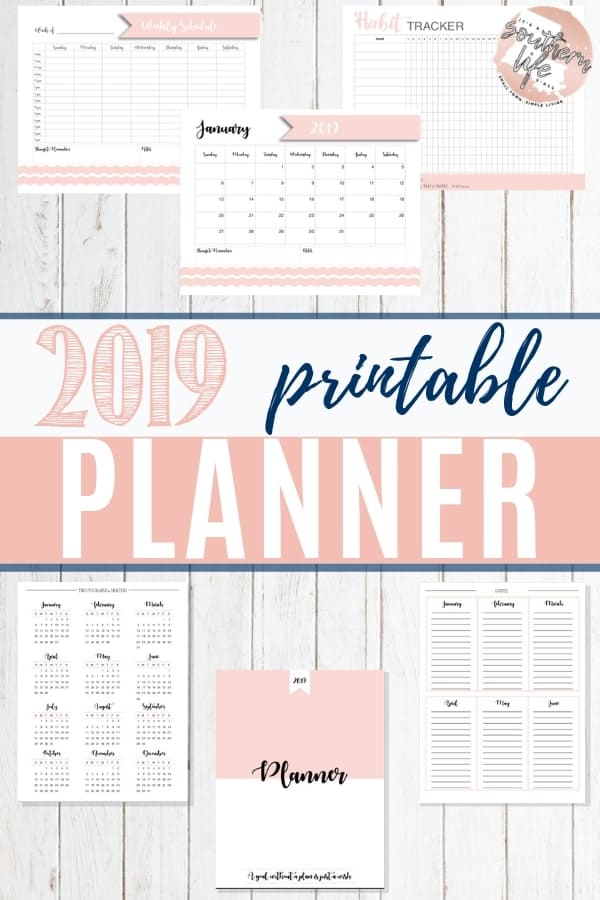 (This post may contain affiliate links. What does that mean to you? Well, if you click on a product and make a purchase, I may receive some compensation at NO charge to you. If you want to read the boring stuff from my full disclosure can be found here.)
Yes! The 2019 Planner printable is here and it is so much more than even I expected. This planner is big — yes, BIG! It includes 385 pages for you to download and print. This gives you the control to customize your planner by printing only what you need or by printing the entire planner.
As with all of my printables, I put my heart and soul into this design. I always strive to give you the tools you need to be your most productive self.
And just so you know…NO, it is not too late for you to plan your year using my 2019 Planner Printable.

Purchase Your 2019 Planner NOW!

Can I admit something to you? I don't think I've ever been more excited about one of my printables before. Let me be honest, I probably say this about every printable I create AND I always mean it!
This planner has so many goodies inside, including a year at a glance, monthly calendars, goal setting printables, meal planning with a complete grocery list, and so so much more!
Want to take a closer look at some of the elements in my 2019 Planner Printable? Let's check it out:
Before we dive into the meat of the planner, let's look at the cover because that's where it all starts. I love clean and simple designs and this planner cover delivers just that!
Your Year
It is very important for me to quickly see the entire year. I not only have a one-page year at a glance but have also included a set of half-page monthly calendars with inspirational quotes.
A goal without a plan is just a wish.
Goal Setting
What can I say about goal setting that I haven't already said? I am a firm believer in setting goals to you achieve the life you want to live. Without goals, what are you striving for? Are you just settling with life instead of planning for something more?
Did you know you are 3x more likely to achieve your goals if you write them down?
My goal setting printables track your progress with your action steps. I have included printables for you to chart your progress throughout the year.
I have also included habit trackers to help you form productive habits that will lead you to success with your goals.
Don't Miss Out
Do you ever feel like you blinked and the year has passed and you never really got around to the things you had hoped to do? I have you covered so you won't miss out. This printable planner has sheets for a Bucket List, a Vision Board, and a sheet where you will write down what you will do more of and less of during the year.
By using this super cute printable and keeping it handy throughout the year, you won't blink and wonder where the time went. You will see what you want to accomplish and motivate yourself to take action.
Events and Birthdays
Use these pages to list out the events and all birthdays for each month. Don't flip through your calendar and get hit by a surprise.
These printables included in your planner have everything right up front for you…so no last minute surprises.

Purchase Your 2019 Planner NOW!

Monthly Calendar Packs
Each month has a beautiful calendar with nice big blocks to keep track of important dates and appointments.
I have also included a "more of this and less of this" sheet, a monthly habit tracker, weekly "get it done" sheets, weekly time blocking and planning printables, and note pages.
I have included everything I could think of to keep your month, days, weeks organized and scheduled.
Personal Information Pages
This planner has everything you need right at your fingertips. No more searching, just add it all here.
My 2019 Planner includes printable pages for your personal information, medical contacts, financial and insurance contacts, and all of your general household service provider contacts. There is even a password page for you to list out all of those passwords we seem to forget when we need them.
And Last but Not Least…
I finished off this planner with a meal planning printable and a thorough grocery list along with a yearly budget to plan your finances.
Year at a glance
Half-page calendar with inspirational messages
Your 2019 Priority planner
Your 2019 Goal planner
Bucket list
Vision Board
2018 Reflections
This year I will
Monthly events
Birthdays
Monthly notes
Monthly Calendar pages
Habit Tracker
Time Blocking pages
Planning pages
Personal Information
Medical Contacts
Financial Contacts
Insurance Contacts
Household Contacts
Password Keeper
Meal Planning and Grocery List
Yearly Budget
I find keeping everything in one place and revisiting throughout the year can be super motivating. I love writing down stats and numbers and comparing them later to see my growth or to see where I need to improve. Ready to buy your copy of the 2019 Planner Printable? Just click the button below.

Purchase Your 2019 Planner NOW!