How to Make Your Morning Routine Work for You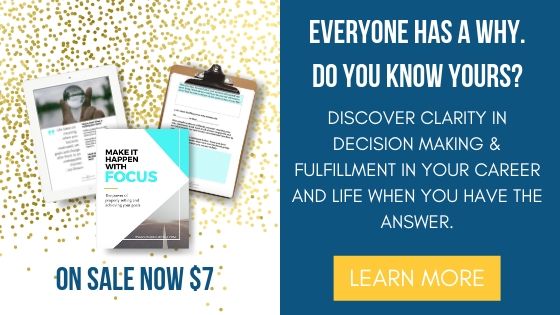 Knowing what you need and want to do in your morning routine is a big step. But fitting the pieces together to make your morning routine work for you is entirely different. Let's discuss how to make this work.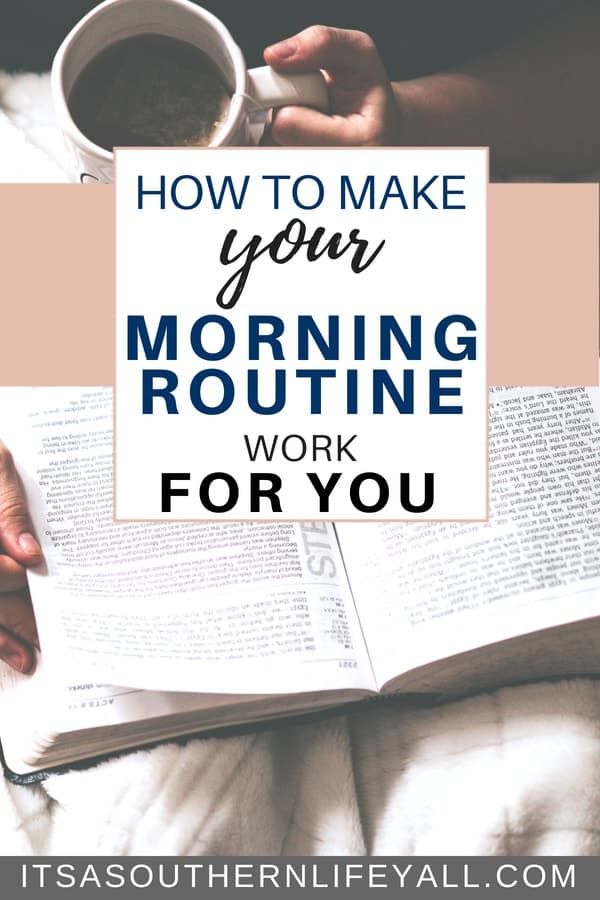 (This post may contain affiliate links. What does that mean to you? Well, if you click on a product and make a purchase, I may receive some compensation at NO charge to you. If you want to read the boring stuff from my full disclosure can be found here.)
If you are reading my Morning Routine Series, this is part 5. You can find the other parts of the series below:
Part 1 — Why You Need to Start a Morning Routine Now
Part 2 — Tips to Create a Perfect Morning
Part 3 — How to Find Time in Your Morning
Part 4 — The Right Way to Start Your Mornings
So you have a plan! You know what you want to do and what you need to do in your morning. You have also figured out where to find the extra time (without waking up stupid early) to fit this in. Now it's time to put the puzzle together.
Scheduling to make your morning routine work for you.
[click_to_tweet tweet="A goal without a plan is just a wish. #planyourmorning #morningroutine #productivity #timemanagement #startyourday #itsasouthernlifeyall" quote="A goal without a plan is just a wish."]
Unless you put all of your new plans into motion, you have not accomplished what you have set out to do. You now need to plug everything into place — make your morning routine work for you.
How do you start?
Let's start with what's most important to you. I enjoy starting my day in peace with 20 minutes of uninterrupted reading and coffee time. This is important to me so I structure my routine around this. I purposefully wake 30 minutes earlier just to have this time.
What is the most important detail that you would like to include in your morning? What are your plans to accomplish this?
A great way to start your plan is to write it down. Grab My Morning Routine free printable and let's get started on this task.
As I said, the best place to start is with the new set of tasks that are most important to you.
Figure out a preliminary time during which you want to get them accomplished.
Running — maybe you want to do this before showering or having breakfast.
Meditate — might work best after you've had a cup of coffee.
Reading or Hobby — you could carve out some time before everyone else wakes.
Now work the rest of your morning chores around these new plans.
Schedule your morning and make it work!
It may take some shuffling around and mixing up of your current routine, but with a little creative thinking and a bit of flexibility, I'm sure you can come up with a working plan to make your morning routine work for you.
Making over your morning and turning it into a new routine isn't something that comes naturally to most of us. It takes a little while to get into the groove of things.
Use the My Morning Routine free printable and write down your new morning routine. It's easy to forget what you're planning to do, especially when it's new.
Writing it down will not only give you a reference to refer back to, but also solidify your new plan in your mind.
Make sure to put the schedule in a place where you will see it first thing in the morning. When I started my morning routine, I placed my schedule next to my Keurig
because I am one of those people that head straight there once my feet hit the floor.
Even though you've written your plan down, it's important to realize it's not written in stone. The well-laid out plans don't always work when put into action. Adjust it and make changes as needed until you come up with a new morning routine that works for you.
What are the most important details of YOUR morning routine? I would love to hear from you below!