I know I'm ready for my Free Printable 2020 Calendar. Are you?
I just love calendars and I know I'm not the only one that feels this way.
Last year was my first year at designing a calendar and it was a hit. So much so, that I have been receiving lots of emails asking for the new 2020 printable calendar.
Well, if you've been waiting, here it is!
A blank printable calendar is one of my favorite time organizing tools. I use them for EVERYTHING!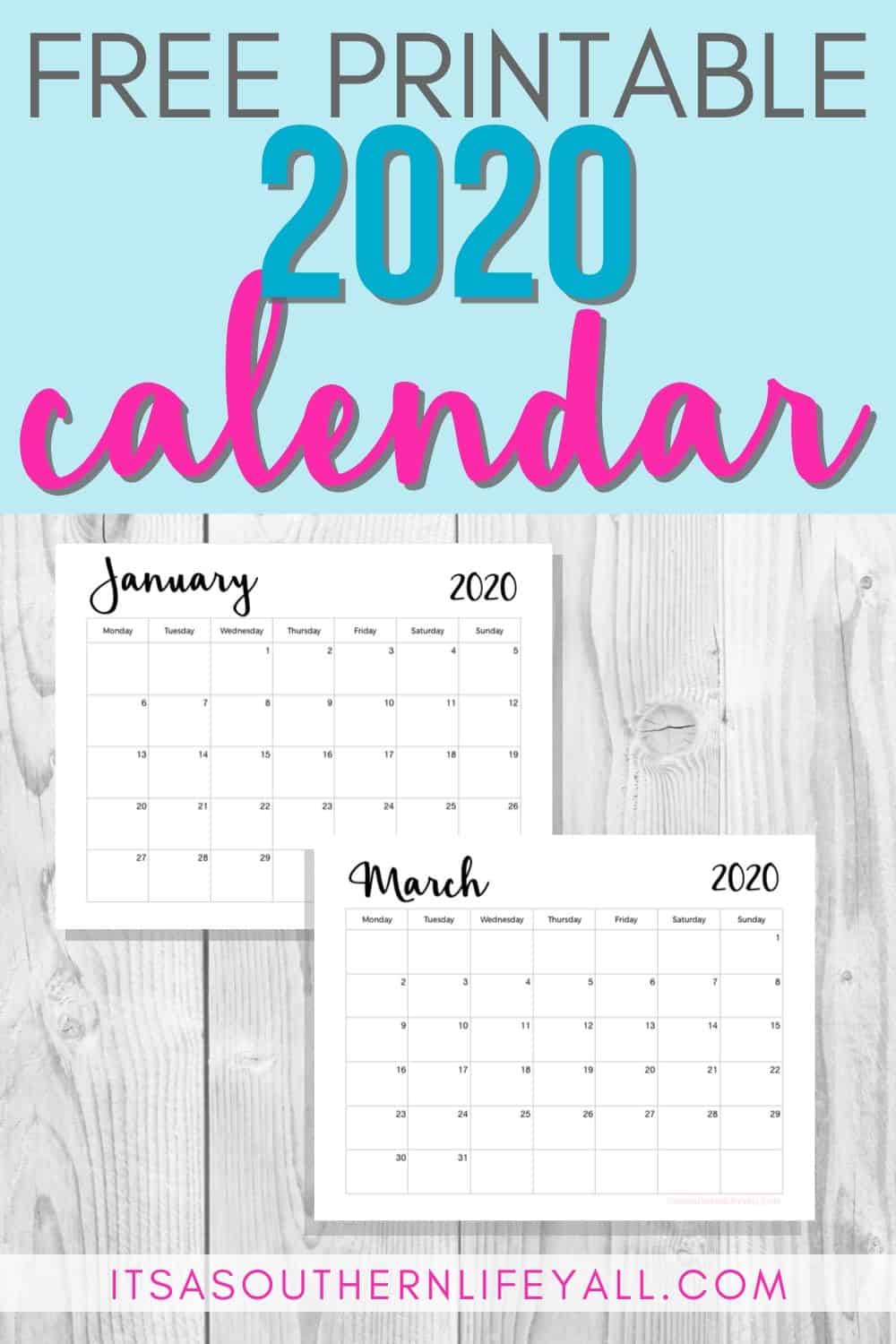 (This post may contain affiliate links. What does that mean to you? Well, if you click on a product and make a purchase, I may receive some compensation at NO charge to you. If you want to read the boring stuff, my full disclosure can be found here.)
WAYS TO USE YOUR PRINTABLE 2020 CALENDAR
Of course, calendars help you keep track of important dates but they are also useful in many other areas…
keeping track of what happened each day for journaling purposes
listing all appointments and commitments for the month
workout tracking
use as a habit tracker
food logs
goal planning and setting
medication tracker
health tracker
milestone tracker
homework chart and planner
creating an act of kindness calendar
scheduling home projects
countdown calendar
financial planning
organize kids activities
The possibilities are just endless!
I keep the current month on my fridge to always have important dates where I can easily see them. I also use one as my blog editorial calendar.
2020 BLANK CALENDAR PRINTABLES
Find your groove in time organization using this free printable 2020 calendar. Just grab your downloadable calendar below!
RELATE POST: How To Schedule Your Day Effectively Using Time Blocking
Do you need a calendar for the remainder of 2019? I've got you covered! Included with the 2020 printable calendar are additional pages for October, November, and December of 2019. I wanted to make sure I provided everything you needed to get your schedule and your time organized from this point moving forward.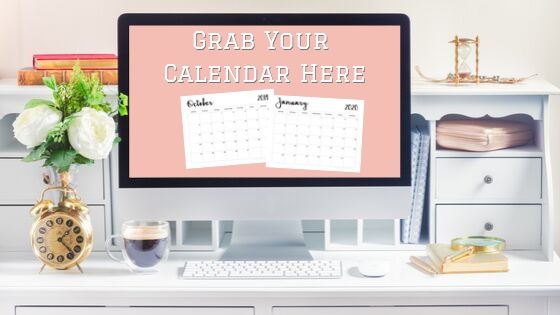 Another Printable Calendar Option
Last year many people asked for a Monday start calendar option. Of course, I decided to make that happen and added that to my list of designs for the year.
I always want to give you what you need to help you when you are organizing your time. You'll find the Monday start 2020 printable calendar by clicking the link below.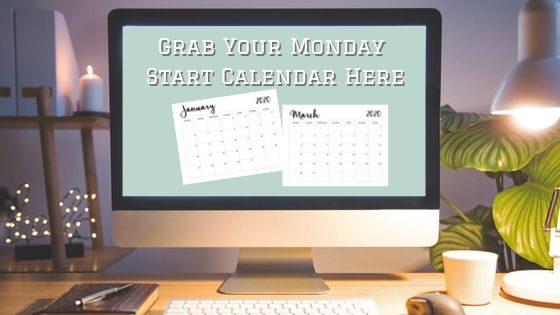 My objective is to hope you get a little bit closer to reaching your goals. By providing these lovely calendars, I hope I'm doing just that for you.
Often, our lives are crazy and chaotic but with a little planning, we can maintain control of our time and improve and/or establish routines that work for our families.
I'd love to know how you plan to use your free printable 2020 calendar. Let me know in the comments.