How does Rakuten (Ebates) Work?
Would you love to get paid to shop? HECK YEAH! Who wouldn't like a little FREE money? Does this sound too good to be true? Don't leave yet because I'm about to give you the info on how to earn cashback while shopping. Enter Rakuten your answer to getting paid to shop. What is Rakuten and how does Rakuten work? Stick around and I'll fill you in.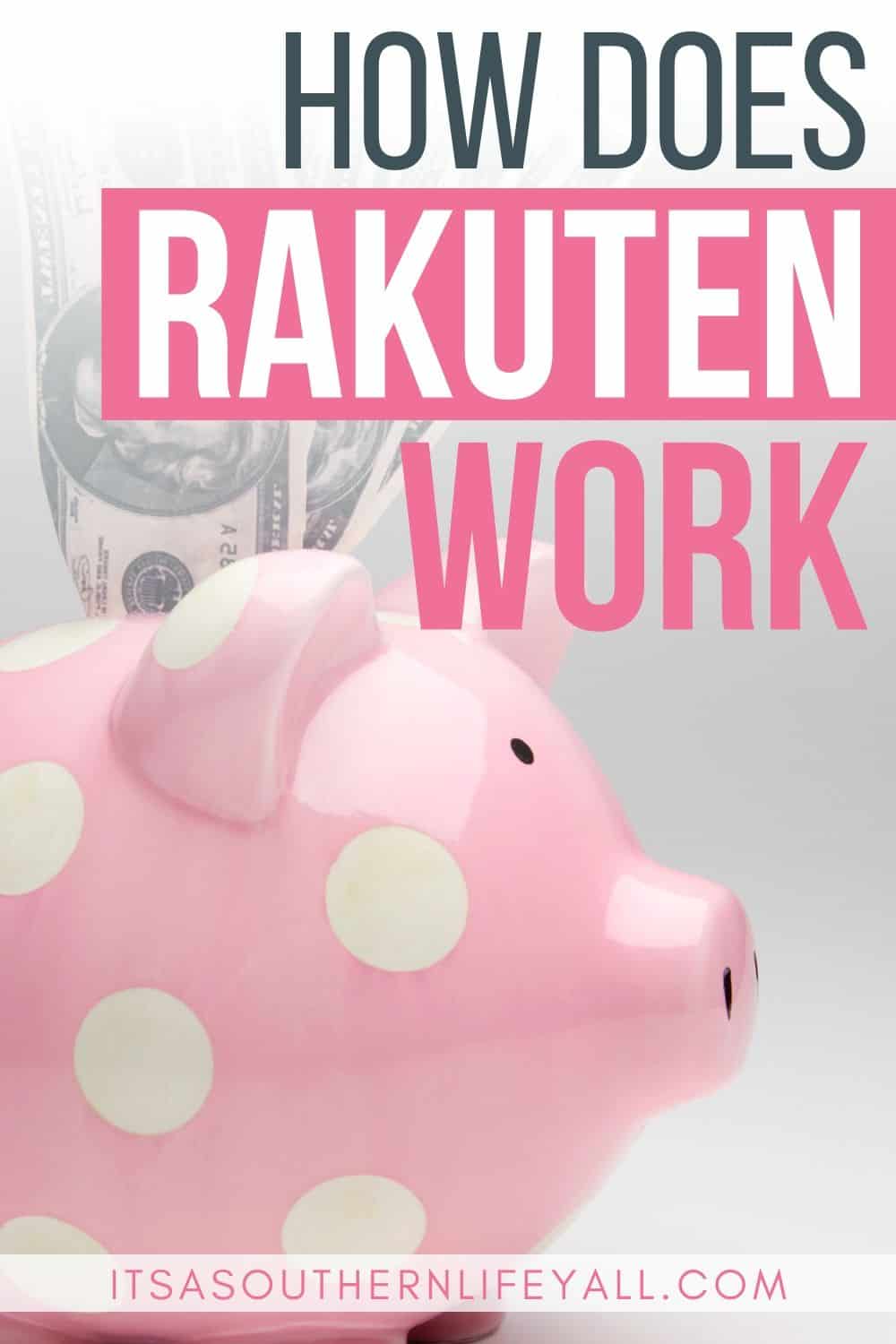 (This post may contain affiliate links. What does that mean to you? Well, if you click on a product and make a purchase, I may receive some compensation at NO charge to you. If you want to read the boring stuff from my full disclosure can be found here.)
Trust me! I usually turn tail and take off running when something presents itself as too good to be true. But in this case, I'm so happy that I gave Rakuten (formally Ebates) a chance.
So sit tight and let's dig into how Rakuten can earn you some FREE cash.
Ready to sign up? Click on my link and get $10 today with your first purchase of $25. How easy is that? JOIN RAKUTEN NOW!
Still on the fence? Just read on to learn more…
What is Rakuten?
Rakuten is an online site that gives you cashback on your purchases in more than 2500 online stores. Seriously! You earn cashback on purchases you make through their link.
Easy peasy, right? Earning money when you shop for the items you need and want. I call that a win.
For years, I've heard of Ebates (now known as Rakuten) and really thought it was a scam. I never paid much mind to it because I didn't believe they would honestly give me money back for shopping.
Boy, was I wrong!
Still wondering what Rakuten is? Well, basically it's a company that gets a commission from just sending people to retailers to shop. The magic of this company is that they then pass on some of that commission to you…me…the customer! Woo Hoo!
You can shop many of your favorite online stores and get cash back!
Why has Ebates become Rakuten?
Rakuten is an internet marketing company that acquired Ebates in 2014. Since that time, the two companies have operated separately. But not anymore.
Marrying the two companies is to give us (the consumers) an even better experience and more opportunities. A better product with the best yet to come!
Rakuten is Japanese for optimism. Use Rakuten to earn cash back this holiday season. Use my link and receive $10 on your first $25 purchase details in blog post. #rakuten #cashback #extramoney #freemoney #blog
Click To Tweet
How does Rakuten Work?
It's pretty simple. You sign up, find your online store through Rakuten, shop, get cashback.
Still need more info? It's OK…I've got more for you.
How to Sign Up for Rakuten
Signing up is so easy…and FREE!
You can register just by using your Facebook account, Google, or an email address.
There are no membership fees.
And don't forget that signing up through my link gets you $10 bonus cash when you make a $25 qualifying purchase. Did you notice the word CASH there? Not points, Rakuten gives you CASH back.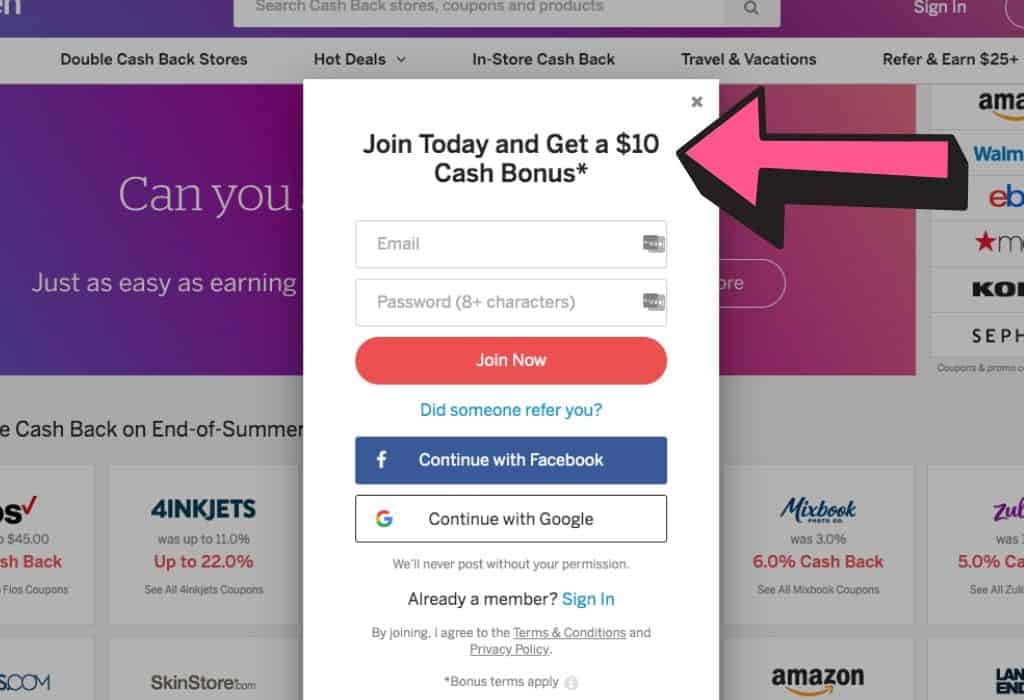 With over 2,500 online shops to choose from, chances are you will easily find exactly what you're looking for.
Just think, you've been missing out on all of the FREE cash by not joining.
How to use Rakuten
You can start using Rakuten immediately after signing up.
Rakuten gives you a few different ways you can do this: go through the Rakuten site, use the browser extension, or use in-store purchases by registering your credit card.
Shopping through the Rakuten site
Rakuten has partnered with over 2500 retailers to help you find the products you need and want.
Once you sign-in on the Rakuten site, you will see various retailer discounts displayed on the homepage. But these aren't all of your available options.
You also have the search options to find your retailer or a product.
Use the shop now button to activate the rebates.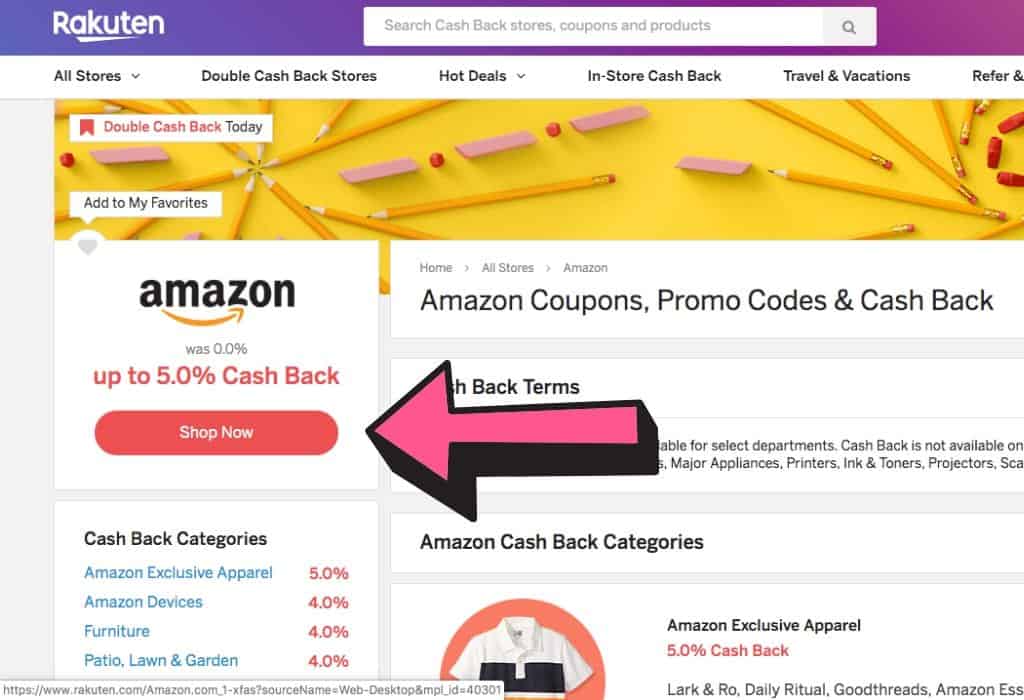 Using the Rakuten Browser Extension
If you're forgetful like me, you'll want to install (and LOVE) this option.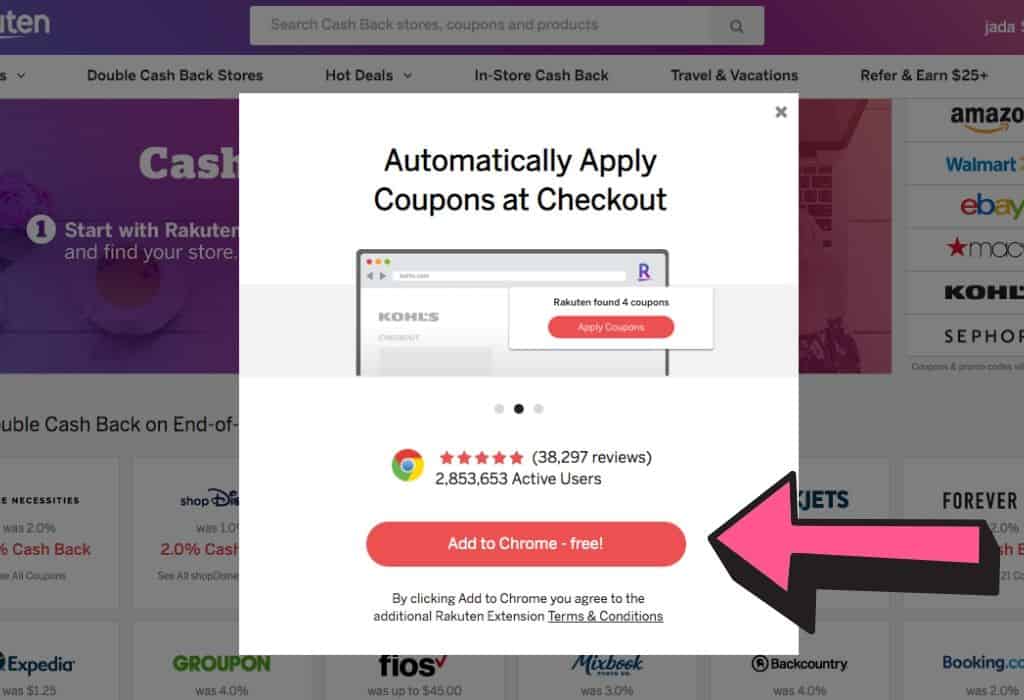 In my opinion, this is by far the easiest way to use Rakuten because it gives me reminders when a site offers a rebate. It's as easy as clicking the red button and then shopping.
I don't have to remember to head to the Rakuten website first.
I use Chrome as my browser but the extension is also offered in Safari, Firefox, and Edge.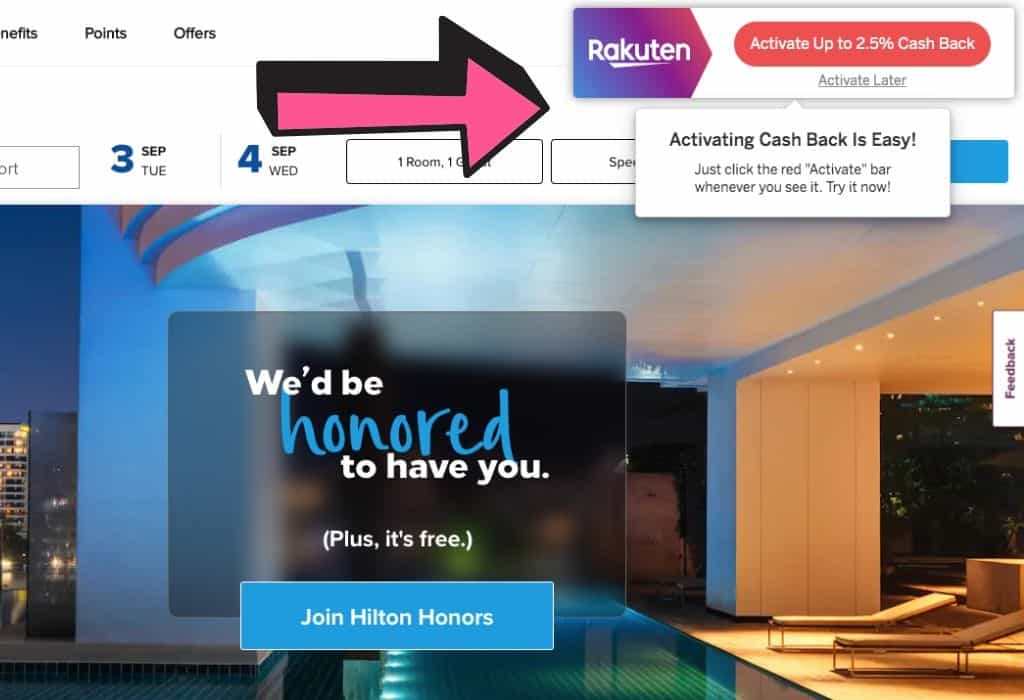 Using Rakuten In Stores
If you think you can only use Rakuten for your online shopping, you're wrong. Rakuten offers rebates with select retailers for in-store shopping.
Head on over to your account settings and fine "My Wallet." Add your credit card to your Rakuten account and you are all set.
Before you go shopping (or while you are there), either use the app or your computer to link offers to your card. Once you have completed this, go shopping and earn cashback in-store!
Your Other Rakuten Questions Answered
How much will you earn
This depends on the retailer. You'll receive both flat rate and percentage-based rebates with percentage-based offered more often. These offers are from 1%-40%.
When and How are you paid
Generally, you'll see your reward in your account within a few days. Some retailers won't credit your account until after the last day of their return period. But I promise you'll earn some dough!
If you use Rakuten to purchase travel, you won't see rewards until after the completion of the trip.
Rakuten sends out your payments 4 times a year either by a check or via PayPal (my favorite way to get paid here) if your balance has reached the $5 threshold. Your balance carries over until you reach the threshold.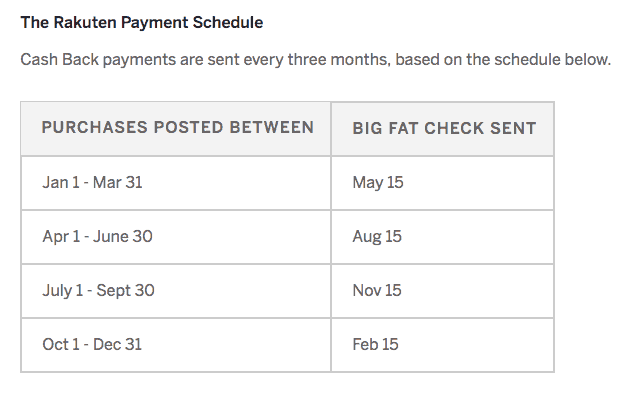 Is Rakuten worth it?
HECK YEAH!
I love saving money and Rakuten makes it easy to do so.