Easy Ways to Make Extra Money for Christmas
Now that the back to school frenzy is over, you can take a deep breath…
…AND start thinking about the HOLIDAYS.
I know you're probably thinking but it's only August! In case you didn't know, NOW is the perfect time to start planning for the holidays. Especially if you're looking to for ways to make money for Christmas.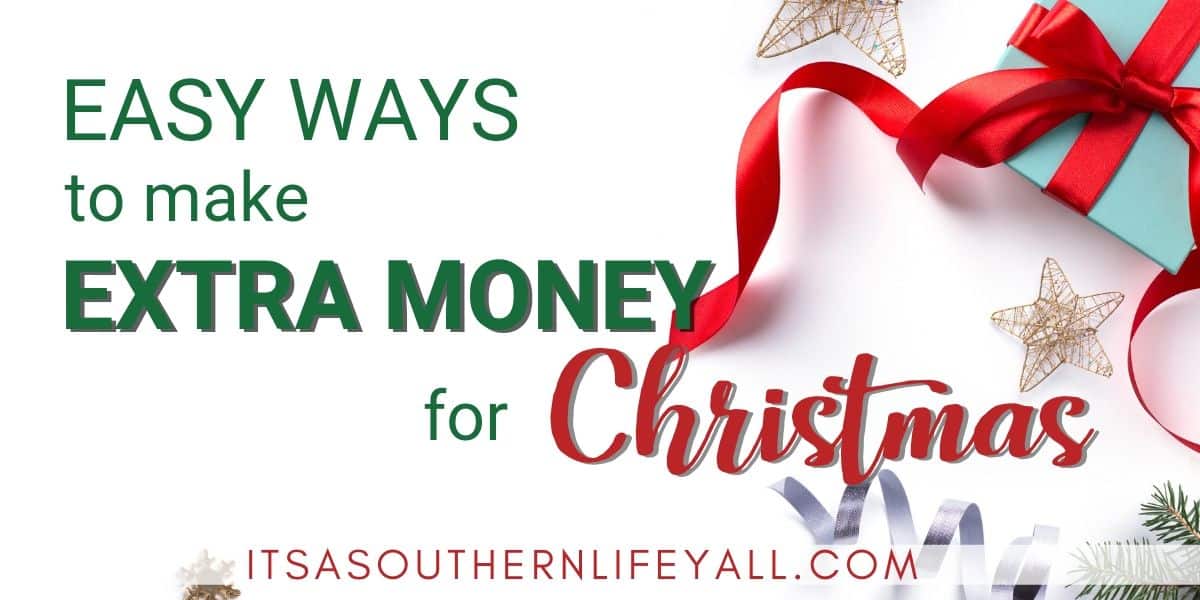 (This post probably contains affiliate links. What does that mean to you? Well, if you click on a product and make a purchase, I may receive some compensation at NO charge to you. The boring stuff from my full disclosure can be found here.)
The HOLIDAYS…the dreaded H word when money is tight.
How can you afford a nice Christmas when you're having trouble making ends meet?
Christmas will be here before you know it but it's not too late too to make a plan to earn extra money so you can avoid a huge amount of holiday debt.
Paying for Christmas can be very stressful, trust me I've been there. But with a little planning, you CAN afford to put presents under your tree!
The average American family will spend $1007.24 this holiday season. Are you prepared? If you start earning just $250 a month in extra cash, you can have $1000 in your account before Christmas.
Debt-free from Christmas spending! No financial holiday hangover! No dreaded credit card bills coming in January!
Isn't that a wonderful thought? What if I told you this was possible?
Christmas is the biggest spending season of the year and one of the most stressful!
Taking the financial burden off of your shoulders will help with the level of stress…at least a portion of it. (Sorry. I can't help you in the situation of weird Uncle Harvey coming over and causing drama. lol)
Here are some ridiculously easy ways to make money for Christmas…painless, stressless, and quick!
RELATED POST: How To Create A Christmas Budget
Have a yard sale!
Start preparing and organizing items that are cluttering your home and sell them!
This is the perfect time to gather things up and let them go.
I mean, seriously! This is a win-win!
You can declutter, get rid of unwanted items AND make money at the same time! The bonus is you might help someone out by keeping their spending down to a minimum during the holiday season with your yard sale.
As they say, one man's trash is another man's treasure. I, for one, love finding treasure.
Not sure where to start in your decluttering journey? Read THIS POST and put one foot in front of the other. In no time, you will have your home clutter-free and have some extra money in your pocket!
No time for a yard sale? Try these options out to sell your items:
Facebook Marketplace
Letgo
Consignment Shops
Craigslist
eBay
Use your talents for small side hustles!
Are you great at wrapping gifts, decorating trees, or even setting up outdoor decorations? These are marketable services!
Let's face it, people are busy or maybe they aren't as talented as you for these tasks.
Start advertising now by letting your friends know you're available. You might be surprised at how many people are interested in having your help during the season.
These little jobs will add up and before you know it, you will have acquired a nice little chunk of cash…for doing things you LOVE to do.
But don't stop with just Christmas help. Offer to rake leaves, babysit while parents shop, clean houses for holiday parties, run personal errands, be a personal shopper…the options are limitless here!
Find freelance work online!
If you have a special skill there's money to be made! What do I mean? Can you write killer resumes, are a graphic designer, have administrative skills, have social media management skills?
Many people find work on sites like Fiverr and Upwork, but you could also search Facebook groups to offer your services.
Some bloggers hire virtual assistants to help with tasks like answering emails, research, social media engagement.
It never hurts to ask — you might find this leads to the possibility of leaving the 9 to 5 and working from home. Hmmmmm…food for thought!
Use your car!
Yes! You heard me right! Use your car to bring in some extra moolah and start driving for Uber or Lyft.
With the holidays approaching, more people will need transportation for shopping trips or after a night out. Use this to your advantage and start making money as a paid driver.
Let your baking skills work for you!
Do you love baking or making sweet treats and have a knack for presentation? Post some pictures on Facebook and Instagram for your friends and family to see.
Everyone loves a pretty Christmas cookie, but not everyone has the time or talent to make them!
I have a friend that makes the most incredible bread pudding for the holidays. She can't keep up with the orders.
When I was in the corporate world, I loved giving and receiving homemade baked goods…but I definitely did not have the time to do any of this myself. Having a go-to personal baker would have been a LOVED option for me!
Get cashback just for shopping!
This is the perfect time to join Rakuten or Ibotta and earn while you are shopping!
Using Rakuten and Ibotta both make it simple to make some cash while checking off items from my Christmas list.
Rakuten – (Formerly Ebates) The busier the season, the more I retreat to my keyboard to complete my gift list. Sign in to Rakuten before you start shopping online then simply search for your favorite stores. You can earn while shopping at stores like WalMart, Amazon, Target, and more! You also have an option to earn by referring friends. I think this is a winner winner chicken dinner for everyone!
Sign up for Rakuten here and receive a $10 gift card just for joining!
Ibotta – This is an easy savings app that you can use at so many retailers! Ibotta does require you to perform a short task to unlock savings (watch a short video or answer a poll question). Then just scan the products on your Ibotta app and submit a picture of your receipt.
Sign up for Ibotta here and get $10!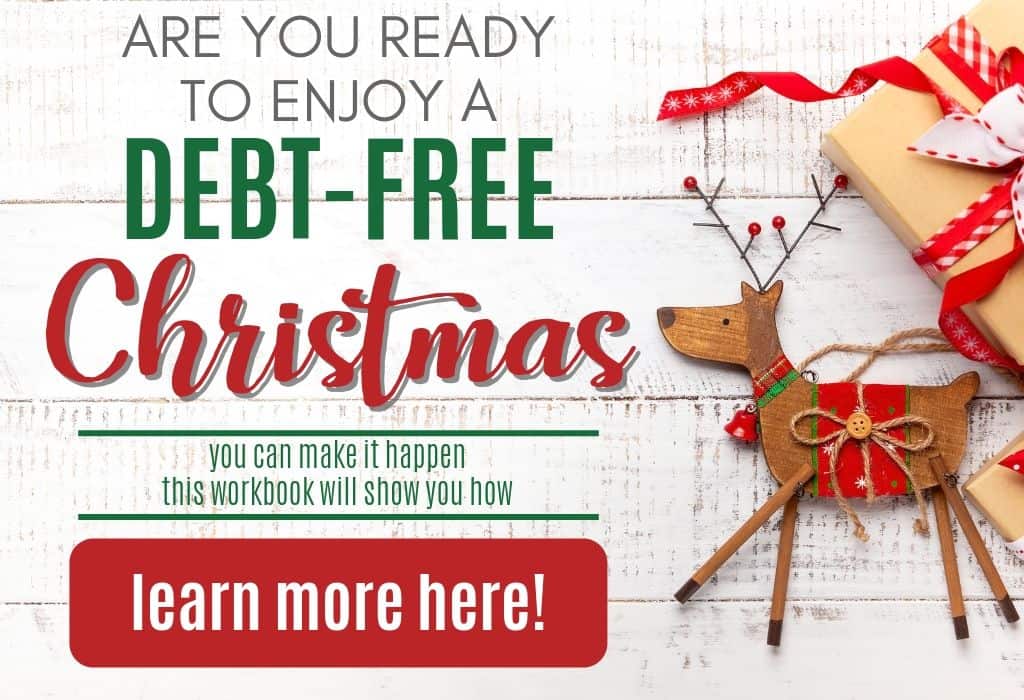 Take surveys!
I will admit this one will not make you rich, but taking surveys is one of the most popular ways to make extra money online.
It's easy to do and before you know it, you can bring in a little extra cash. Survey Junkie and Swagbucks are two of the best-known sites.
And just so you know…Swagbucks is more than just surveys. There are plenty of ways to earn "swagbucks" and I love cashing them in for a gift card every month!
Test websites!
Trust me, this is a super simple way to earn extra cash. I recently started working with User Testing and I LOVE it! Each website test takes approximately 15-20 minutes and you earn $10 for each test you complete. It's quick and easy…and so worth your time if you are looking to make some extra cash. They payout via PayPal and your money is in your account in 7 days.
RELATED POST: How To Make Money Testing Websites
Join a weight loss challenge!
Yes! I'm serious! Have you ever heard of Dietbet? It's a super-easy way to earn extra money if you need to lose weight! Now, this program does cost $15-30 upfront, but if you are dedicated you will split the pot in the end.
Each Dietbet take 4 weeks to complete. You start by joining a game or starting your own challenge, weighing in, and proceed to lose 4% of your body weight. It's that simple…if you call losing weight simple. Your typical winning is 1.5-2% of your buy-in to the game. What a great way to challenge yourself and make some money!
There you have it! 9 (for now) Ridiculously Easy Ways to Extra Make Money for Christmas! I challenge you to keep your Christmas debt-free by using some of these tips to earn extra money for the holidays!
RELATED POST: How To Save Money When You're Broke As Hell
Have another tip? Let me know below! I would love to hear from you!