We are on a roll as we hit day 3 of our 12 Days of Christmas Crafts. This Mini Winter Hat Ornament is so simple yet so crazy cute used as an ornament, on gifts, or as a garland.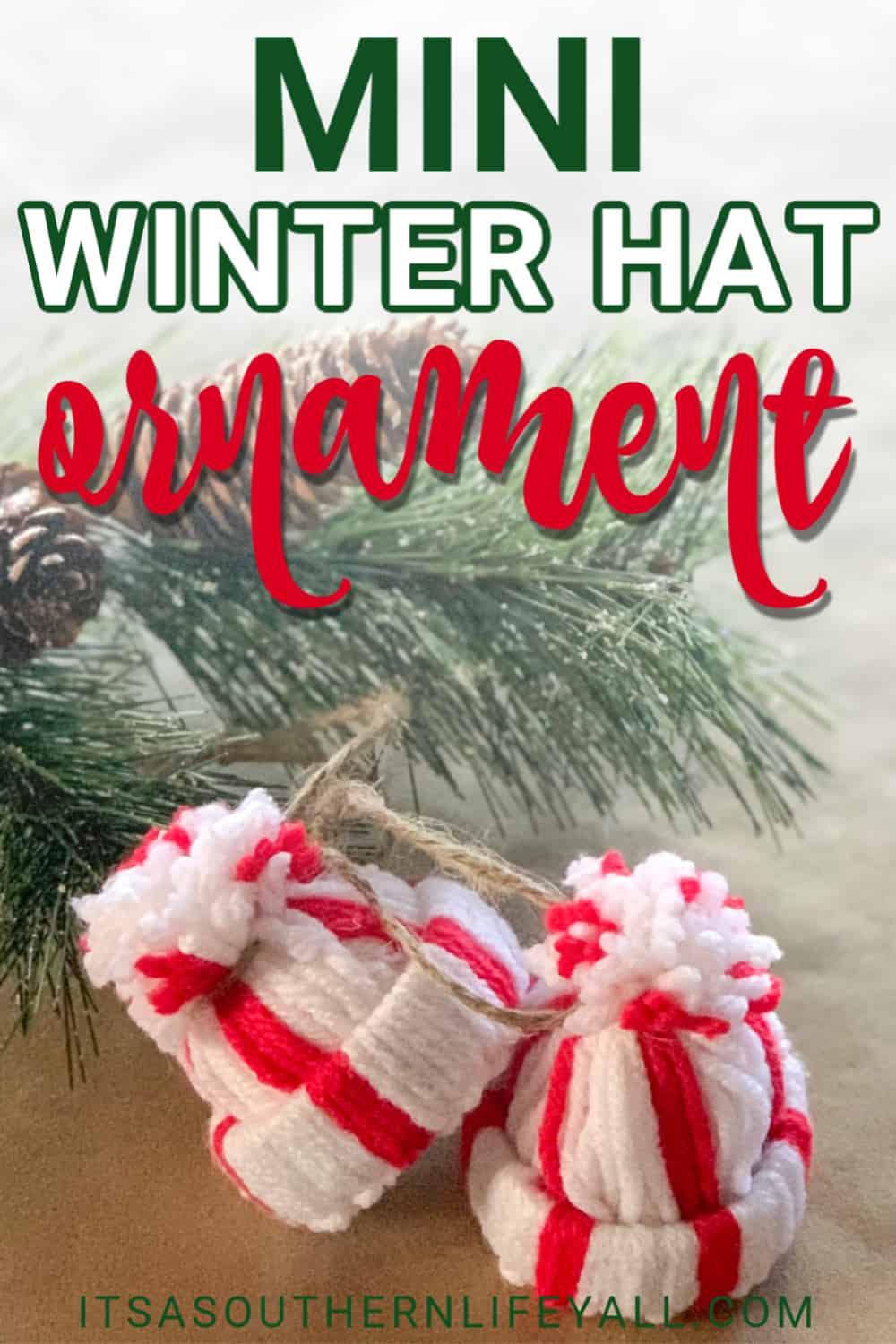 (This post may contain affiliate links. What does that mean to you? Well, if you click on a product and make a purchase, I may receive some compensation at NO charge to you. If you want to read the boring stuff, my full disclosure can be found here.)
These yarn hat ornaments are an adorable craft project to make. Using just a few household items and a bit of yarn, you can whip up these really cute ornaments in no time with very minimal cost involved.
You can use your creativity with different color combinations to match your tree or wrappings.
This is definitely a budget-friendly craft for the entire family.
Supplies Needed for the Mini Winter Hat Ornaments
Yarn – I used a super saver yarn I found at Walmart.
Scissors
Poly-Fil or cotton balls – I was out of poly-fil when I made this craft so I opted to use a cotton ball instead. My option worked fine as it is just a filler to keep the hat shape. You could also stuff the mini hat with tissue paper.
Ruler
Toilet Paper or Paper Towel Cardboard Roll
Instructions for Mini Winter Hat Ornaments
STEP 1
– Cut about a half-inch from your cardboard roll.
STEP 2 – Cut approximately 9-10″ pieces of yarn. I typically use 40 pieces of yarn for a completed mini hat ornament. This design used 42 pieces to keep the pattern flowing properly. Think about your design pattern and cut your yarn accordingly.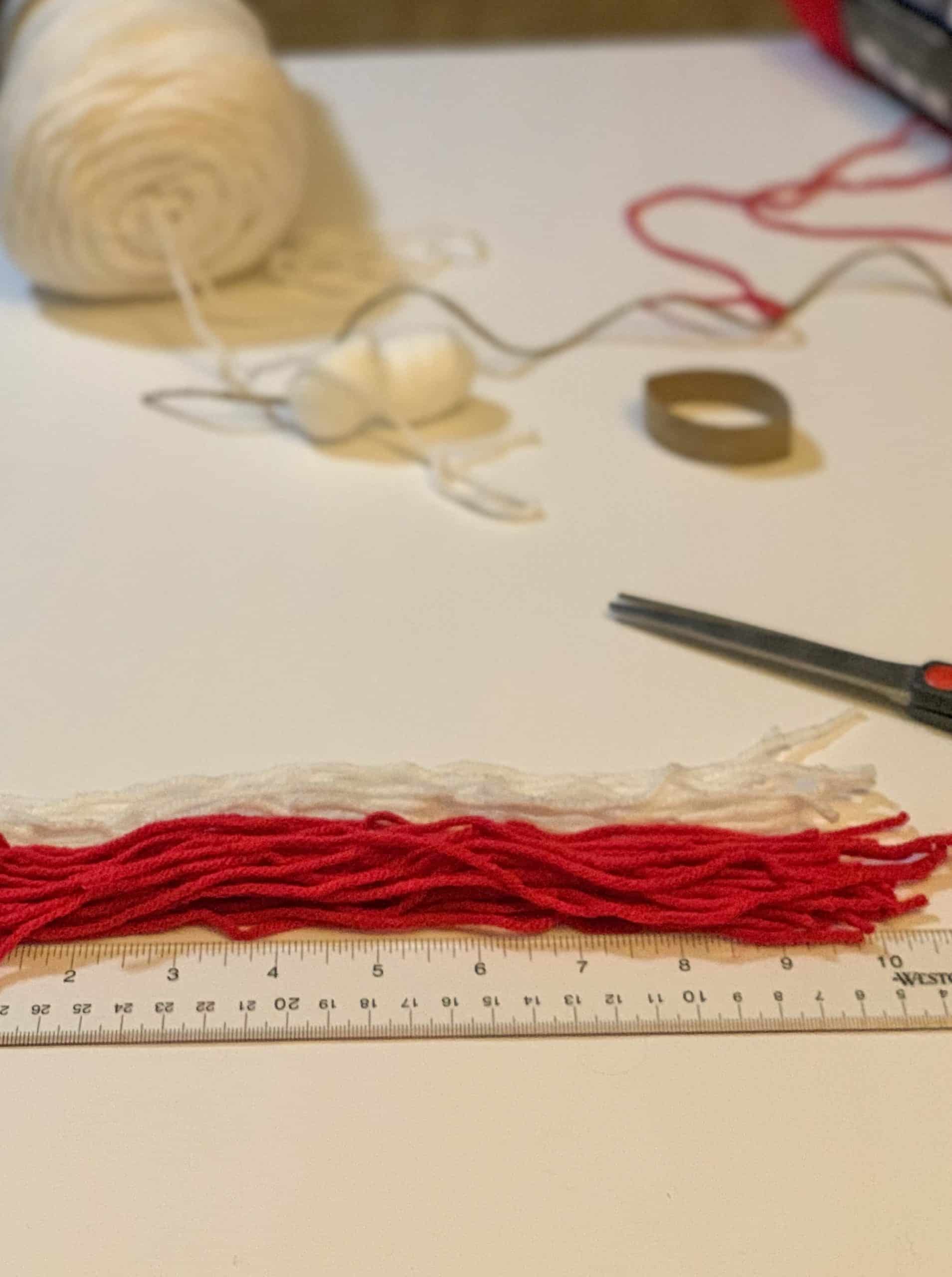 STEP 3 – Fold one piece of yarn in half. Take the loop side of the yarn and insert into the cardboard circle. Fold the cut edges toward the looped end over the circle then slide into the loop and tighten. Repeat this step in the pattern of your choice until the cardboard circle is covered. For my ornament in the video, I used 5 white pieces of yarn then 2 red pieces of yarn and flipped that combination for the photos.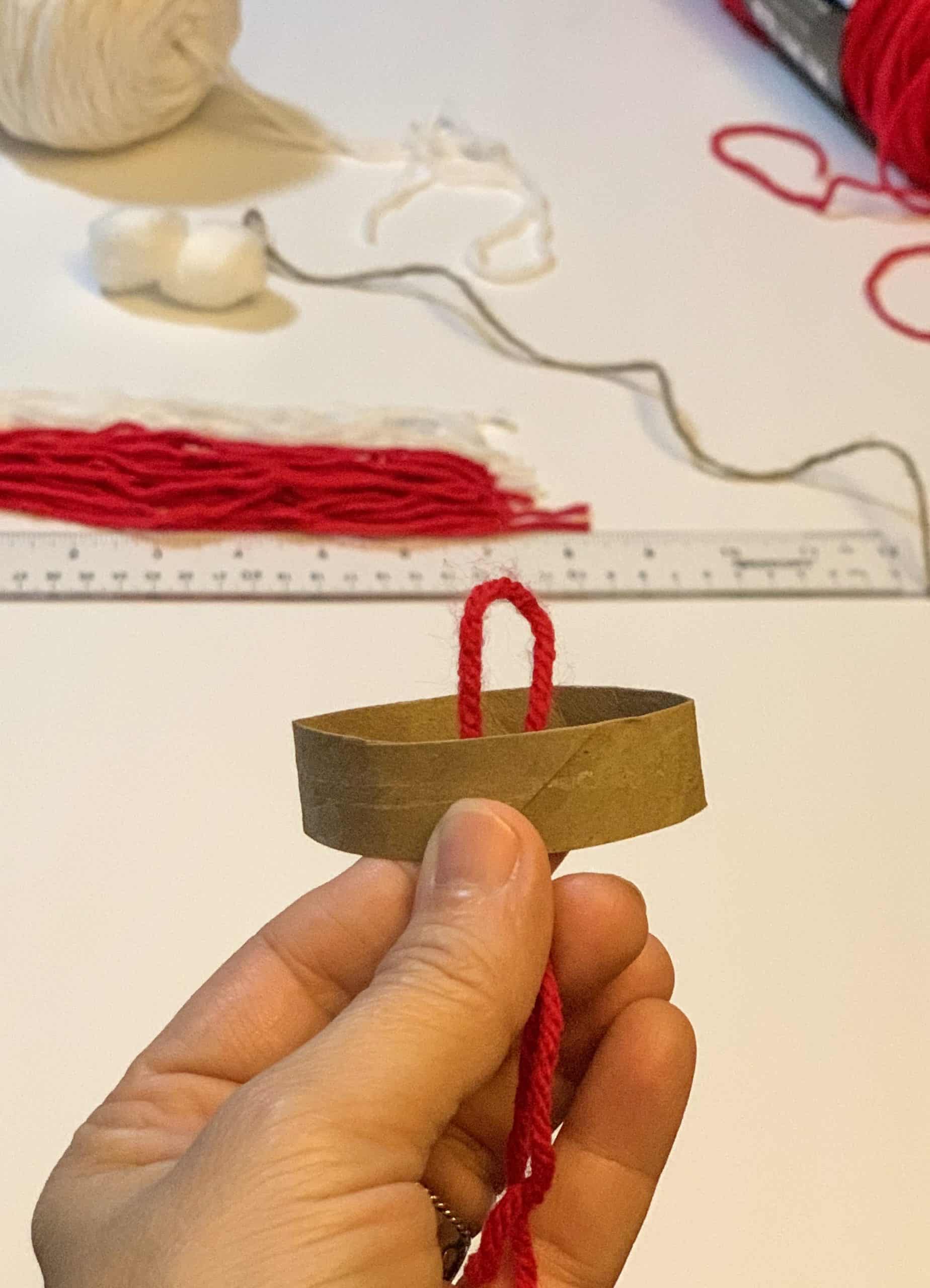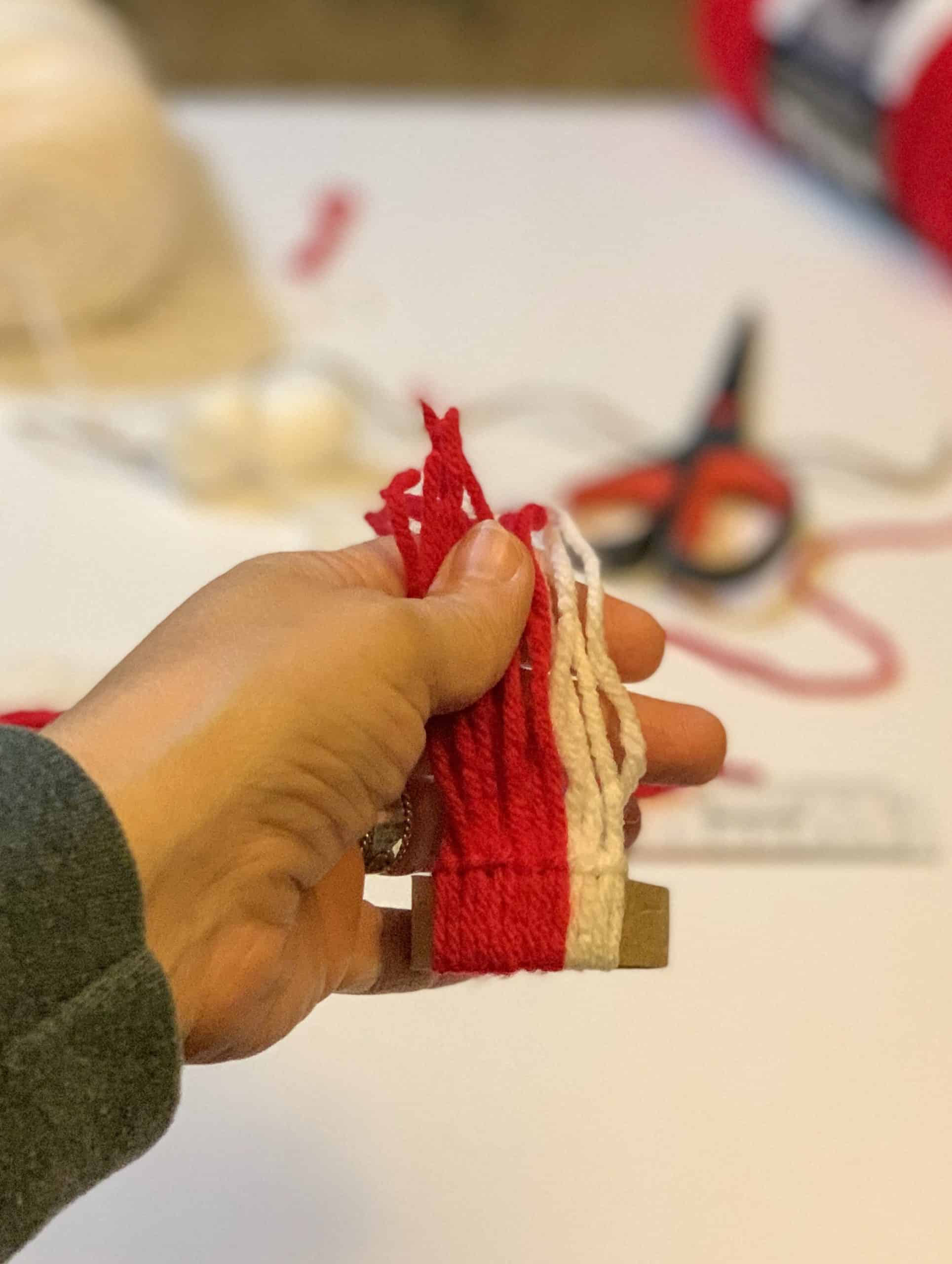 STEP 4 – Gather your yarn ends and push them through the center of the circle.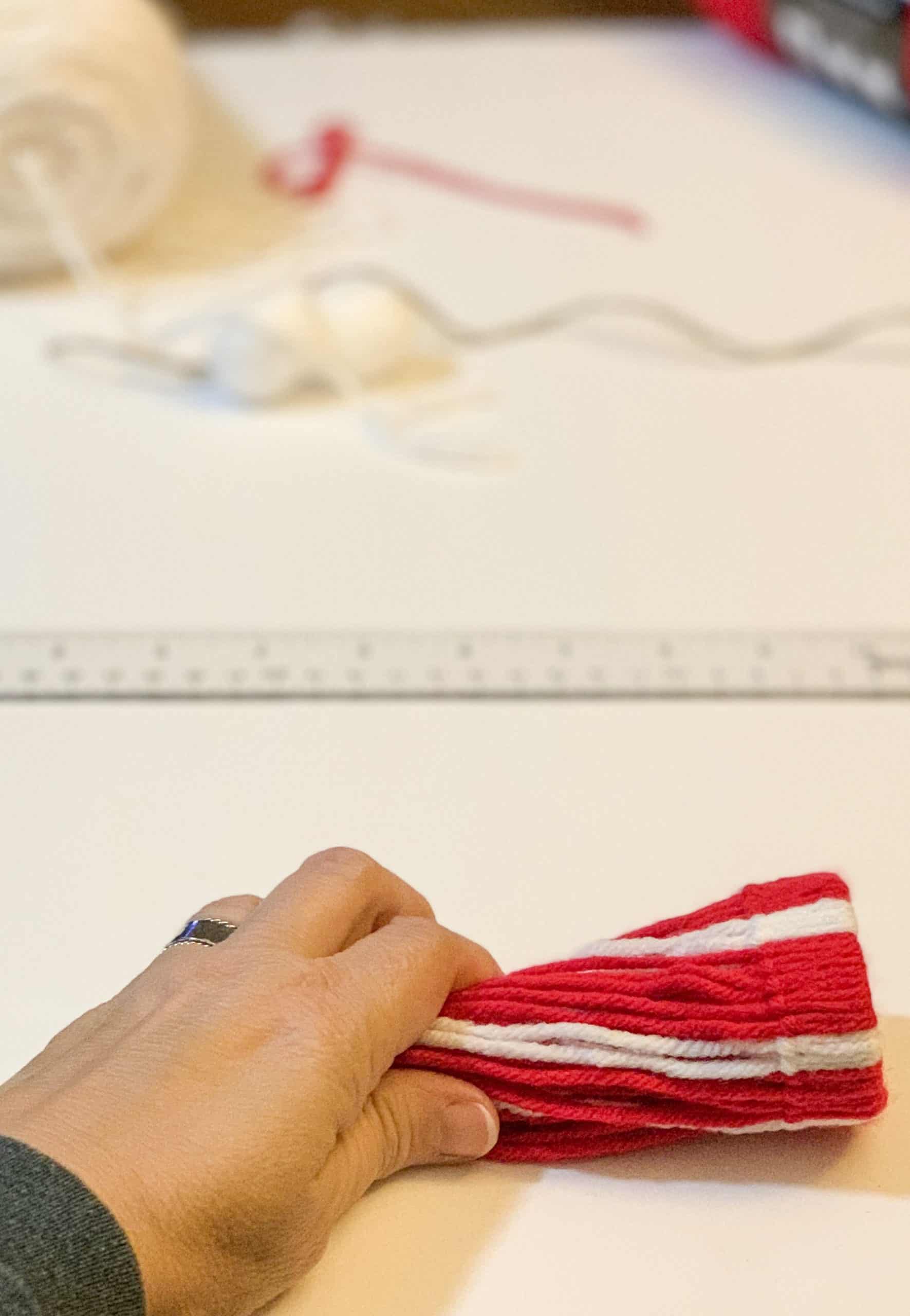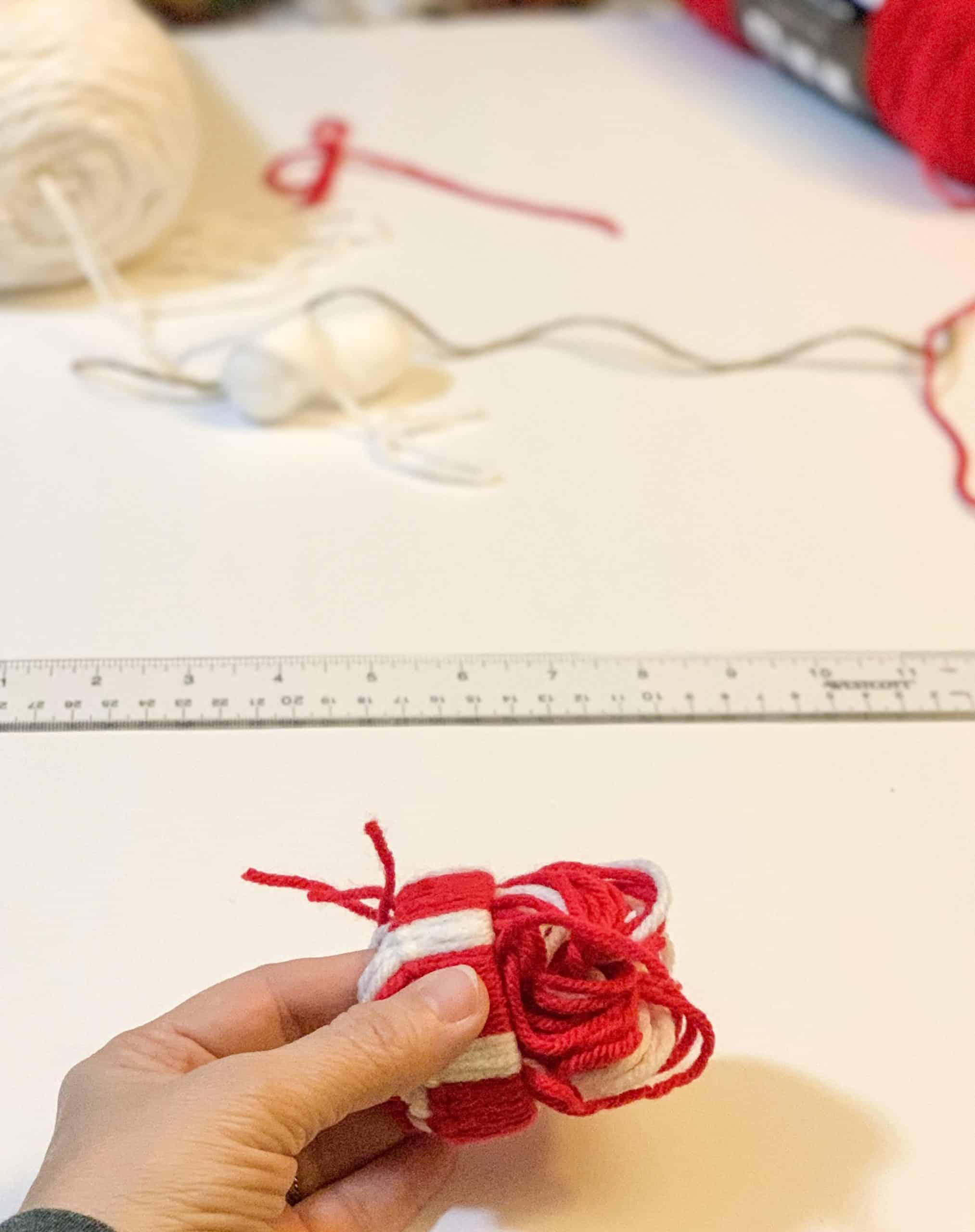 STEP 5 – Straighten the yarn so your pattern is correct.
STEP 6 – Cinch the top of your mini hat and secure using another piece of yarn or jute twine (as I did). Tie the knot securely in place.
STEP 7 – Cut the yarn ends to form a pom-pom.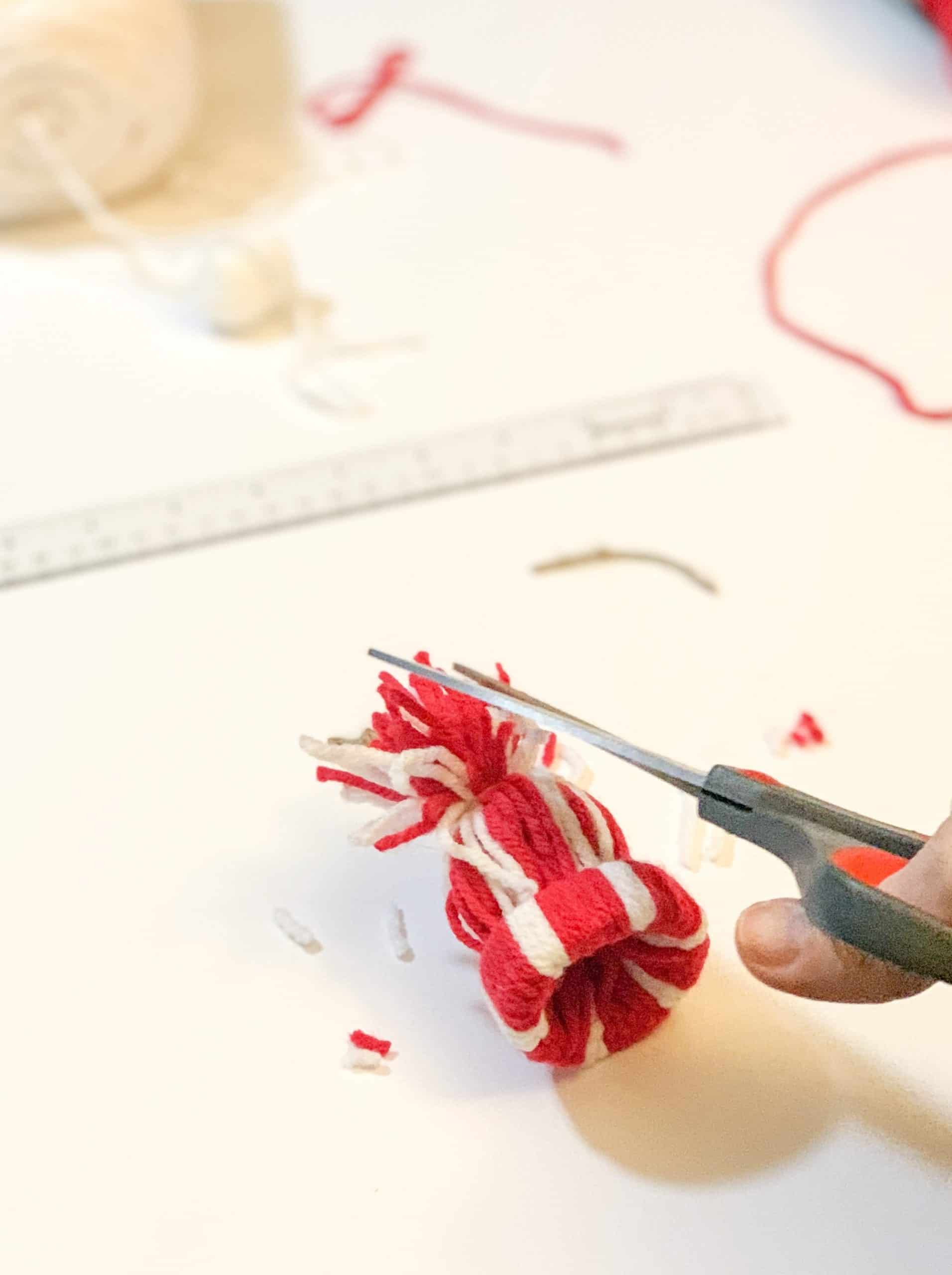 STEP 8 – Pinch of a small amount of poly-fil or grab a cotton ball and place inside of winter hat ornament for shaping.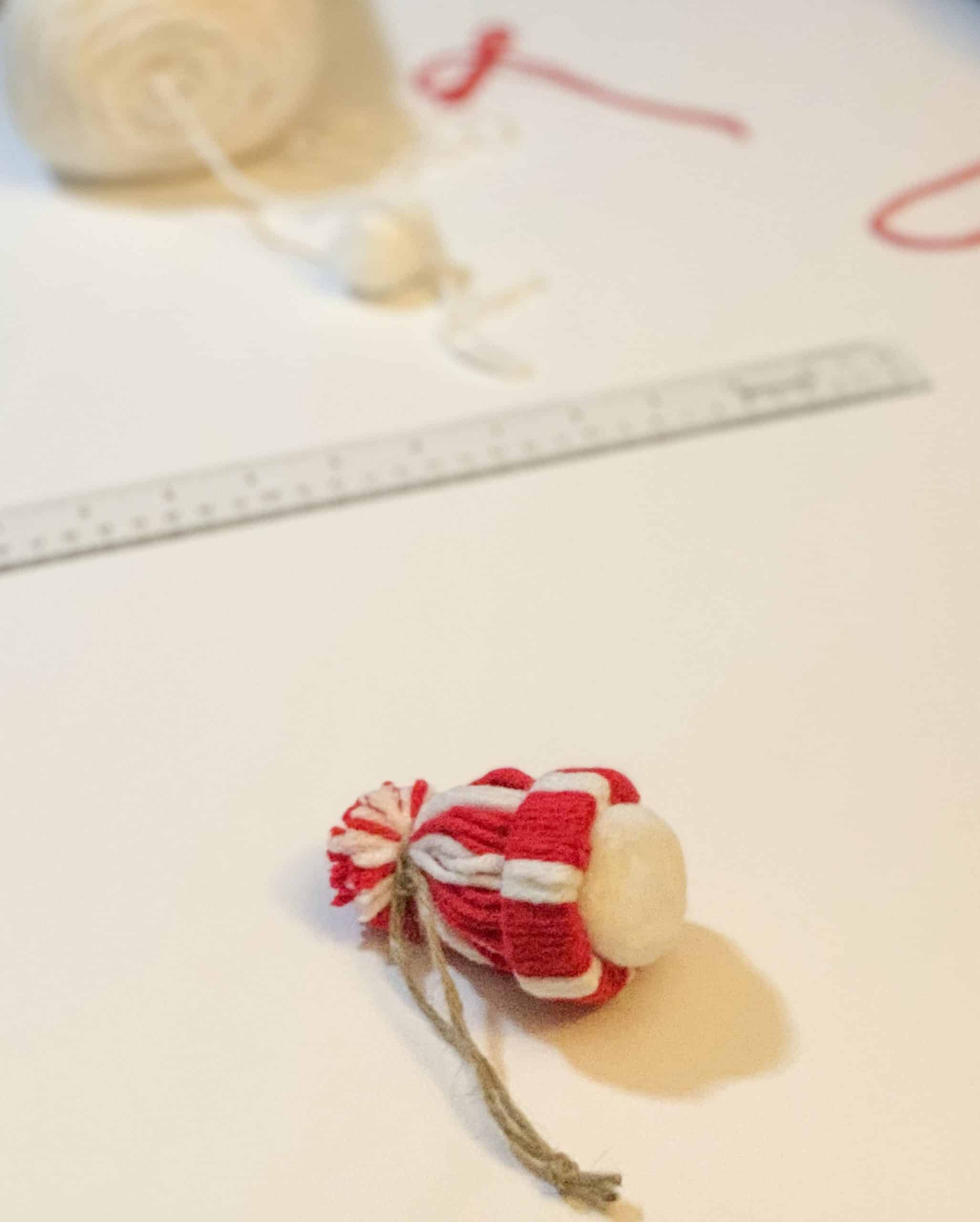 That's it! Your adorable mini winter hat ornament is complete!