5 Ways to Achieve Your Goals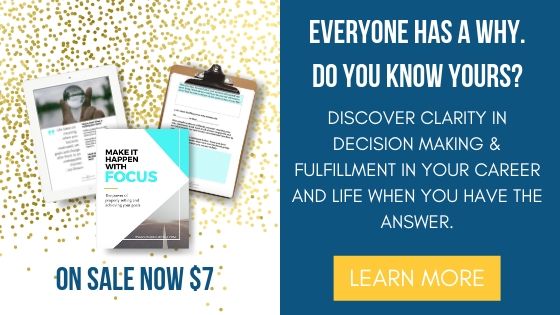 Goals…Organization…Planning! This works for me! The motivational push of a new year and new beginnings has my mind rushing with goals I want to accomplish, which leads to priorities, habits, tracking, and accountability. But setting goals and achieving them are two different things. Here are 5 Ways to Achieve Your Goals with a printable goal chart to keep you focused.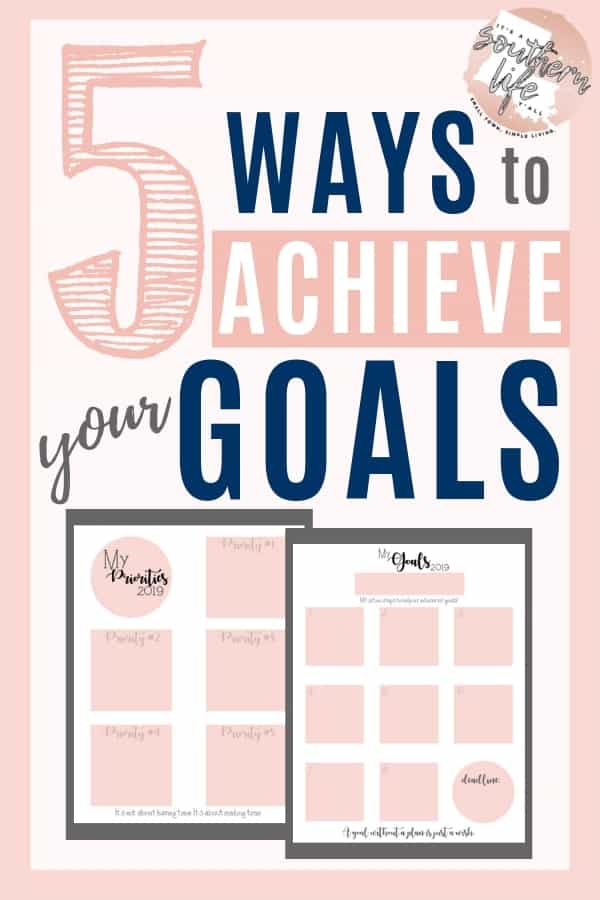 (This post may contain affiliate links. What does that mean to you? Well, if you click on a product and make a purchase, I may receive some compensation at NO charge to you. If you want to read the boring stuff from my full disclosure can be found here.)
With the new year comes new promises. I am not one to make New Year's resolutions. I know that might come as a shock to you. But I don't. I don't believe in them.
I do believe in setting goals and taking positive steps to achieve them.
Want to set your priorities and achieve your goals? Grab my free printable goal chart by filling out the form below.
Setting goals and defining my priorities work for me. This keeps me motivated and inspired. It also keeps me on the edge of my seat because of the possibilities. Goals are exciting and scary all at the same time.
But setting goals is just the beginning. To make my goals a reality, I establish my priorities and create action steps and deadlines to hold myself accountable. I create a clear-cut path to achieve my goals.
Looking for ways to simplify your life and become more productive? Read 7 Effortless Tips to Simplify Your Life and learn how I keep my life balanced.
5 Ways to Achieve Your Goals
By following these easy steps, you will not only set your goals…you will also accomplish them and live the life you want to live!
Define Your Priorities
What is most important in your life? Sit back and think about this for a moment. Is it to have your dream home, financial freedom, less stress?
Setting your priorities will help you focus in on your goals and set your path in motion. It will give you a clear vision of what you truly want in life.
This defines your why, which is very important in life. Knowing your why gives you a purpose for your goals. It sets the tone and your drive. Your why is not your what…just remember that.
Set Your Goals
Tie your goals to your priorities. Doing this will keep you focused so you won't end up with 46 unachievable goals to accomplish in the year. Too many goals cause burnout and frustration. Keep it simple and achievable.
You must also stay committed to your goals to achieve them. If you aren't committed, you will risk putting your goals on the back burner and eventually brushing them completely aside.
Put It In Writing
Writing down your goals makes them tangible. If it is only in your mind, it is easy to ignore.
Making sure you see these goals daily ensures you will have no excuse to forget about them.
Putting your goals in writing is a step you cannot skip.
Put Some Action Into It
Action steps are necessary for goal setting. I know when I look at a large picture, I shrink inside. The big picture just seems like it is too much to handle.
But when you break your picture (goal) into tiny steps (action steps), it's much easier to tackle. So set your action steps and break down your goals into baby steps. Every step forward is a positive.
Stay Positive and Stick To It
Goal setting is not just saying you want something to happen — it's making it happen that counts.
Set a timeline and reminders to keep yourself on track.
Just remember, you may stumble and fail at some steps. This doesn't mean that you STOP! We all fail at times and that's OK…It's how we learn.
But if you stay positive and focused on making it happen, you are halfway through the battle. Just make yourself the promise that quitting is not an option.
You can make your goals a reality if you stick to these 5 ways to achieve your goals. To help me and you in this process, I have created a super cute printable to break down the steps and keep everything visual.
Use the printable goal chart to set your priorities and achieve your goals
I just love keeping all of my printables in one pretty place. This floral watercolor binder
is perfect for just that!
It all starts with your priorities. What is most important in your life? Defining 3-5 priorities will help you set achievable goals.
This also helps you narrow down your goals. Keeping your focus on what's most important really helps keep you on track.
Use the first page of my printable goal chart to list your priorities.
After you have your priorities in check, declare your goals for the year. You have 5 pages to list your top goals you want to set in motion.
Now it's one thing to declare your goal. But it's another thing when you make your goal achievable by setting your action steps and deadlines. This holds you accountable.
So let's declare a goal and say, "I want to make an extra $500 per month by July." OK…so we have stated the goal what's next?
Let's think about how we can make this happen. What can we do to make an extra $500 a month? My actions steps would be:
Research possible side hustles.
Decide on how much time I have to invest in this.
Start working towards the extra income.
Now, I would definitely have more action steps to complete to achieve this goal but you get the idea.
Use my goal tracker sheets to list your goals and your action steps and keep them where you can see them daily. This will help you hold yourself accountable.
Goals don't just magically happen on their own. You must work towards them by taking action step-by-step.
Don't forget to grab your Printable Goal Chart to set all you have learned in the 5 Ways to Achieve Your Goals, the form is below.
What goals do you have for the upcoming year? Let me know in the comments below and we can share how to make them happen.