THE IT'S A SOUTHERN LIFE Y'ALL WOMEN'S LOGO T-SHIRT
It's Finally Here and We are so Excited to Share it with you!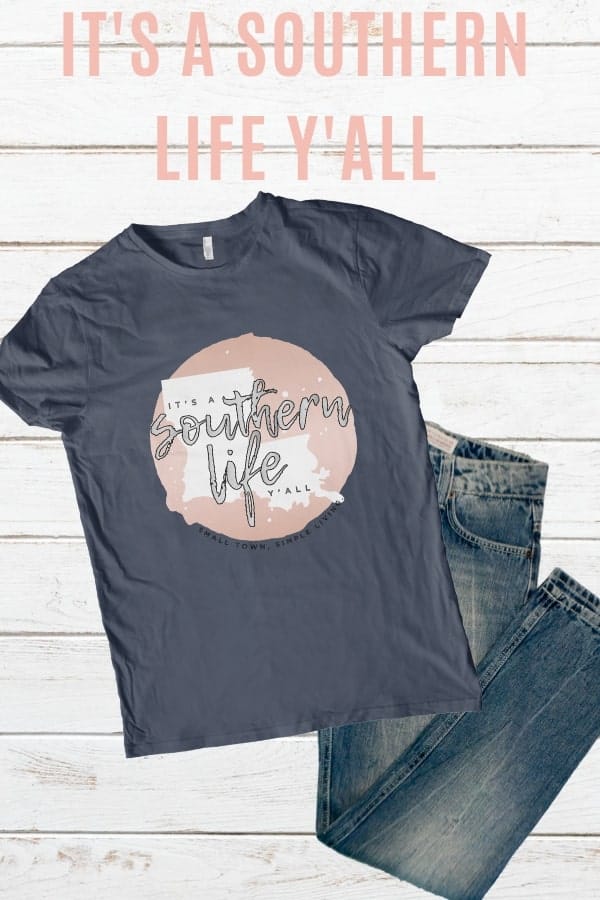 (This post may contain affiliate links. What does that mean to you? Well, if you click on a product and make a purchase, I may receive some compensation at NO charge to you. If you want to read the boring stuff from my full disclosure can be found here.)
YOU ASKED FOR IT AND HERE IT IS!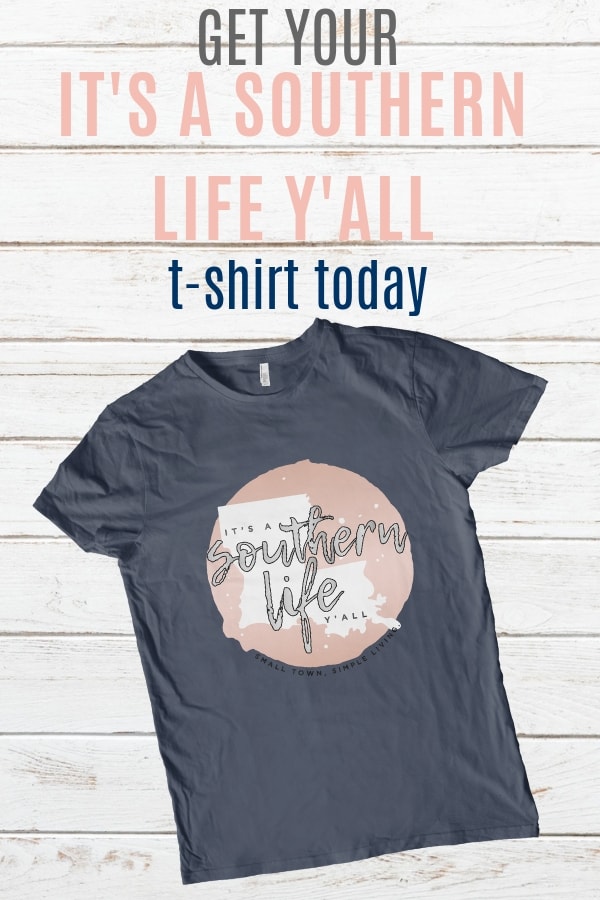 MY LOGO CELEBRATES MY LOUISIANA SMALL TOWN, SIMPLE LIVING BECAUSE IT'S A SOUTHERN LIFE Y'ALL!
$19.99

When I decided to start a blog, boy I had no clue what I was getting myself into. But…I knew when I decided on my blog's name I wanted to create t-shirts and other merchandise to celebrate my sweet, southern, small town living.
So here it is! I hope you love your It's a Southern Life Y'all tee as much as I do!
T-shirt orders are produced and fulfilled by Amazon.
Premium t-shirt is made with lightweight fine jersey fabric.
Several sizes to choose from.
Heather and solid colors available.