These DIY Rustic Gnome Christmas Tree Ornaments are simply adorable along with being cheap and easy to make. With just some simple craft supplies, you can make these Christmas ornaments in just 10 minutes.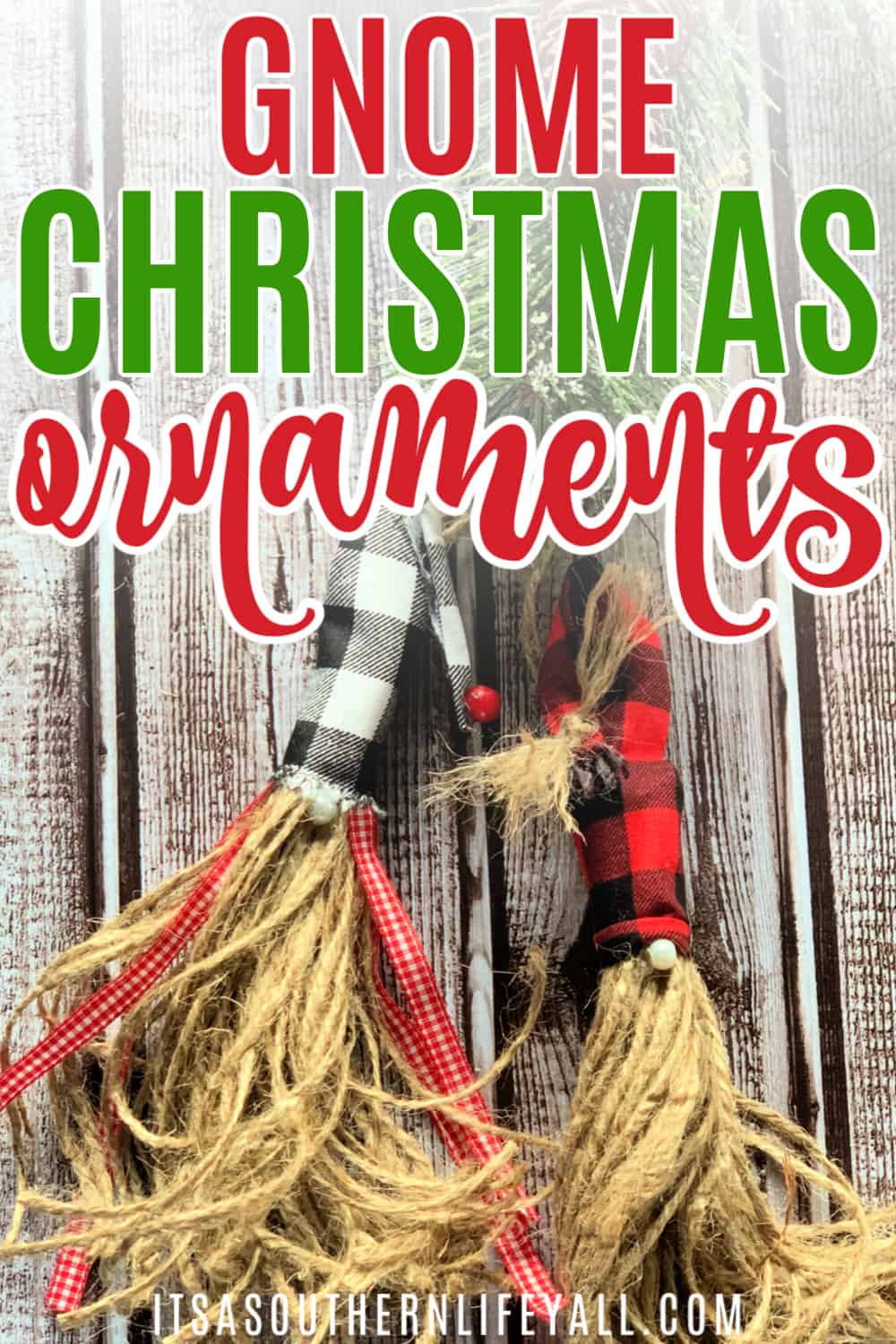 (This post may contain affiliate links. What does that mean to you? Well, if you click on a product and make a purchase, I may receive some compensation at NO charge to you. If you want to read the boring stuff, my full disclosure can be found here.)
I'm slightly obsessed with Christmas gnomes and as soon as I decided to start adding budget-friendly crafts to the blog, I knew I would start with one because these easy Christmas crafts are just so cute!
But not just any gnome would do. I wanted something quick and easy for everyone but most of all, I wanted it to be an inexpensive Christmas craft.
Y'all know crafting can be so expensive and for those of you that have been around this blog for a minute or two, y'all know I'm all about saving money. So why would Christmas and crafting be any different?
RELATED POST: How To Create A Christmas Budget
These adorable DIY gnomes can be made for just pennies and you can whip up a few of them in no time at all. I promise, my tree will have a few tucked in the branches.
What You'll Need to Create Gnome Christmas Tree Ornaments
Jute twine (you can also use yarn)
Glue gun (I use a dual temp full-sized)
Glue sticks
Scissors
Assorted fabric scraps (I used scraps from fat quarters I picked up at WalMart)
Small beads
Ribbon (optional)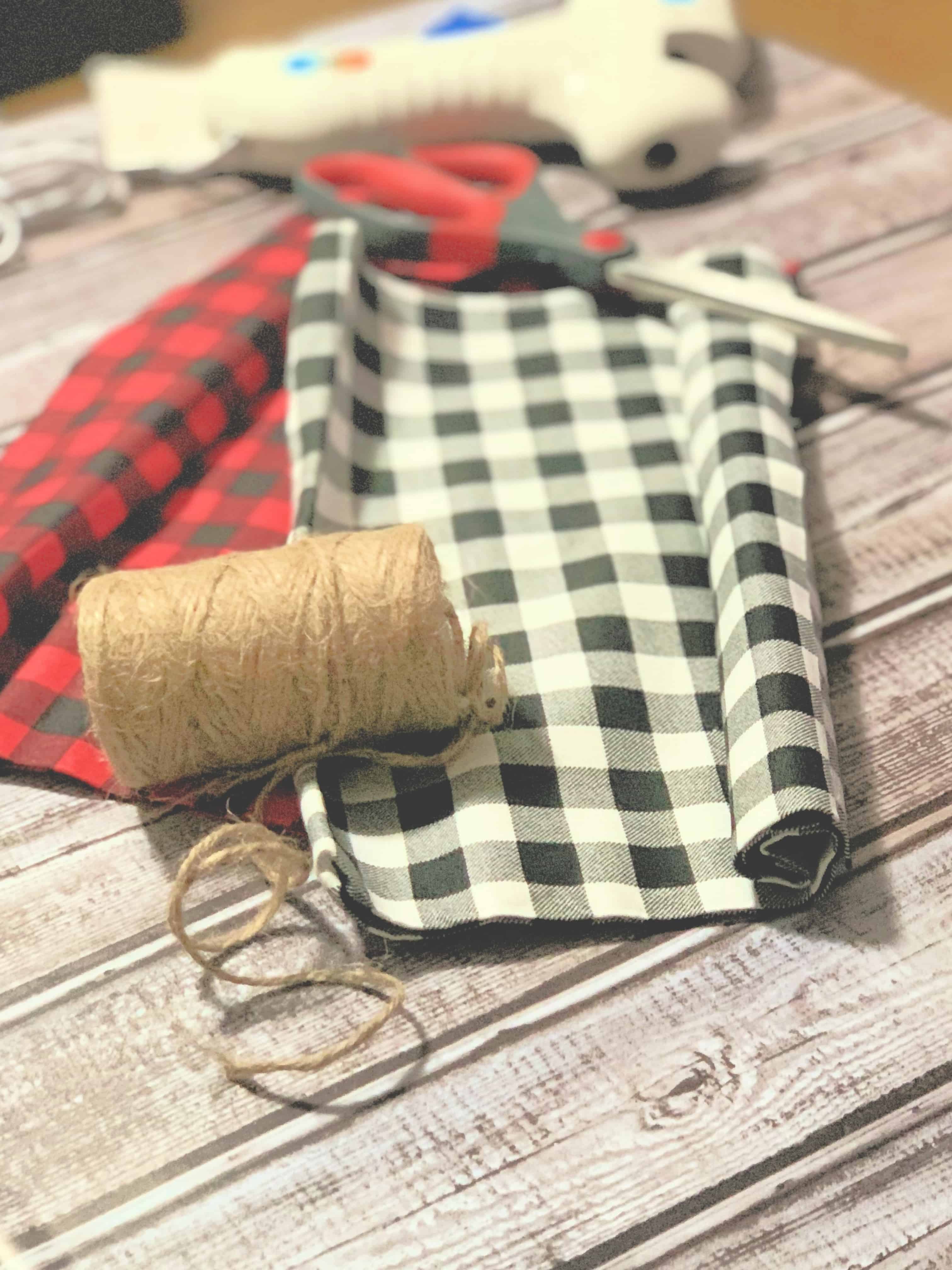 How To Make Gnome Ornaments
This is really one of the easiest Christmas craft ideas I make. The gnomes are made from simple jute DIY tassels and can be made in a variety of lengths for the holiday season.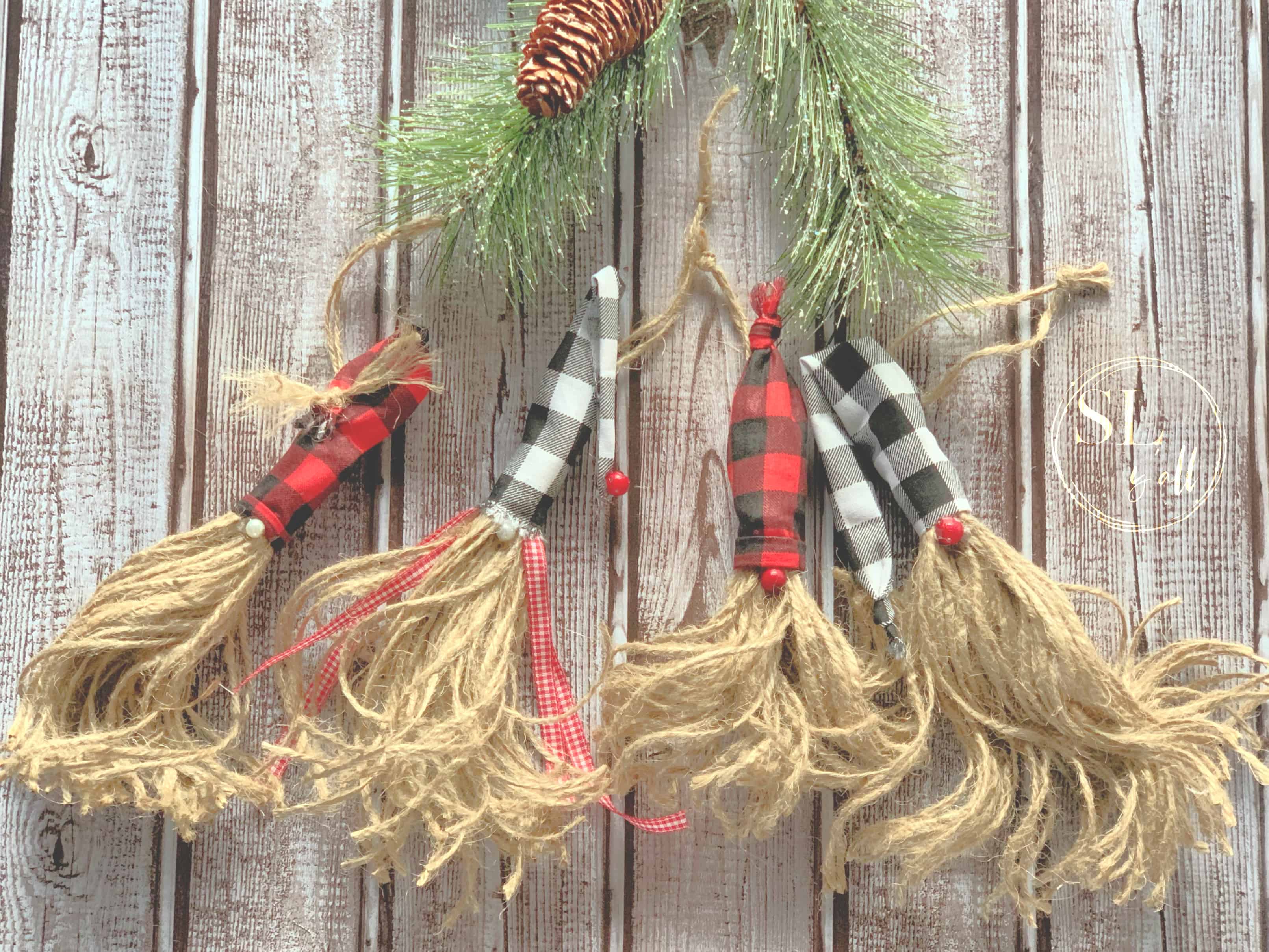 I wanted these gnome tree ornaments to be 5-6″ long and was lucky that I had a box from a recent purchase that was the perfect size. So often I toss boxes but for some reason, I held onto this one…and I'm happy I did.
To create the tassels, I cut off a flap from a box and loosely wrapped the jute twine around the cardboard about 30 times. You can adjust your wrappings to accommodate the size you want your gnome to be.
Cut a 5″ piece of jute and slide this at the top end of the tassel to tie off before removing the jute from the cardboard.
Cut the bottom looped jute. In this photo, I cut the jute prior to removing it from the cardboard. But I find it's easier to remove the loops from the cardboard then cut.
Optional: Add ribbon prior to securing the top and cutting the bottom.
Wrap the top piece of your tassel to hold everything in place. When wrapping, I left a 4″ tail at the top and tied off leaving a matching tail to use as the hanger.
Cut a rectangle of fabric or felt to the desired length for the hat. Before cutting, wrap the fabric around the top part of the tassel for the correct width. I use different sizes ranging from 4″-9″ for every gnome so each hat is a little unique. I used different techniques for each hat, some have cuffed edges, some have frayed edges…use your creativity.
Run a line of hot glue around the base of the hat and glue to the top of the tassel.
Hot glue the fabric around the top of the tassel, leaving the hanger exposed. Trim the fabric at a diagonal from the top to make it easier to create the pointy hat. Hot glue the edges by overlapping the fabric to the desired shape and tie a knot or embellish the tip of the hat.
Push the center front of the hat up and use a small amount of hot glue, secure the small round bead or pearl to the gnome where the hat meets the jute.
This DIY Christmas gnome craft is such an easy project, it wouldn't take much time to create loads of these for your tree or to use when wrapping gifts or any other decorating idea. I can just picture using a few on a Christmas banner.
Don't forget to get your kids involved. With just a little help and supervision, they can create this adorable craft too.
Looking for more inexpensive farmhouse Christmas crafts that are quick and easy? CLICK HERE to learn how to create farmhouse felt leaf ornaments.